The content is accurate at the time of publication and is subject to change.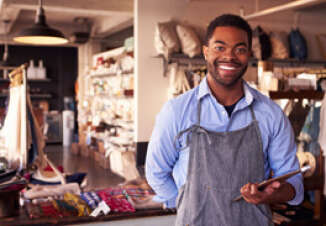 Small business owners are feeling positive about sales, as well as the economy and their future, according to Capital One's new Small Business Growth Index. Women and millennial small business owners lead the way having high expectations when it comes to their financial future with 47% of women believing they will be doing better financially in six months, up 13% from last year, while 73% of millennial small business owners feel the same way - outdoing their older counterparts.
The index found that 50% of all owners chose either good or excellent as a response when asked how their business is doing right now, which is up 41% from last year. Another 41% also believe that economic conditions are set to get even better over the next six months. This is the biggest upswing in expectations since the spring of 2012.
Feeling optimistic but unwilling to spend
While small business owners are feeling good about the economy and their future, they are reluctant to invest in their businesses right now with 67% indicating that they are not planning on increasing hiring and 66% have no plans to increase their marketing spend.
Technology can be an important part of doing business, but here too small business owners are hesitant to invest, with 62% planning on sitting tight when it comes to tech spending for now.
When asked what factors they think will impact the future of their businesses, six key factors emerged, including:
Taxes (50%)
Managing cash flow (32%)
Keeping up with technology (30%)
Minimum wage increases (22%)
Access to capital (16%)
Immigration reform (9%)
The regional divide
When looking at various regions in the United States they found that small businesses owners in the South and Northeast are feeling more hopeful than their counterparts in the Midwest and the West, and 57% of small business owners in the Northeast and South believing that improved financial conditions are on the horizon, while just 45% in the Midwest feel the same way and 42% in the West.