The content is accurate at the time of publication and is subject to change.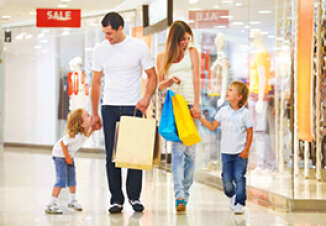 Uncertainty may be in the air when it comes to politics, but holiday shopping is just around the corner. That translates to small business owners being optimistic when it comes revenue, growth and income, according to the 2016 Fall/Winter Chase Business Leaders Outlook report.
Just about two-thirds of the 900 small business owners in the study feel good about how their business will do over the coming year, and 55% also believe that their industry on the whole is having an upswing.
"Most small business owners are still bullish about their own growth, just as they were in our spring survey," said Laura Miller, president of U.S. Small Business for Chase Commerce Solutions. "With the holidays approaching, most predict increases in online sales, and almost half predict their customers will spend more this year."
Yet this optimism did not translate into feeling bullish about their local economy, with a little less than half (49%) seeing the same trend happening locally. When it came to the national economy just 42% were feeling optimistic.
Hispanic business owners lead the charge
Who is the most optimistic? That would be Hispanic business owners, according to the study, with 87% expecting a bump in their sales and revenue. What about profits? Here too optimism is trending with 81% anticipating that their profits will go up over the coming year as well.
This expected increase in profits has led 42% to plan on bringing on more full-time employees, while 63% will be upping the number of part-timers in their company.
The holidays are coming
The verdict is in when it comes to holiday shopping with 59% of small business owners believing that online shopping will be up from last year. But that's not all. Forty percent believe people will start shopping sooner, and 46% believe their customers will spend more on holiday cheer. To get the most out of the holiday shopping season, 33% are looking to keep their stores open later.
With all this optimism, what about financing? Small business owners are getting ready to borrow more this year with 59% indicating that they will be borrowing, which is up from 52% last year. And 37% plan on borrowing from banks, credit unions, and traditional lenders. But they will also be using business credit cards. This financing will be used to do everything from boosting working capital and increasing marketing to supporting expansions and fueling tech upgrades.
The 2016 business forecast survey was carried out online from August 2016 to September 2016. During the study they interviewed 896 small business owners with annual revenue falling in the $100,000 to $20 million range.