The content is accurate at the time of publication and is subject to change.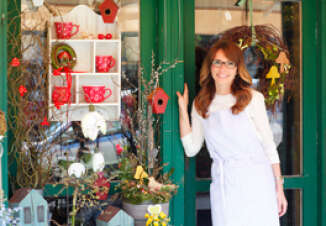 The latest American Express OPEN Small Business Monitor showed an uptick in optimism among small business owners, indicated partly by increased confidence about their ability to save for retirement and partly by the higher salaries they're paying themselves.
Sixty-seven percent of small business owners in this year's survey reported having a positive outlook for the coming year, compared with 54% in 2014. And they've increased their salaries from an average of $71,200 last year to an average of $73,700this year.
Saving for retirement is also less of a worry for some this year over last, with only 47% of survey respondents reporting being concerned about their ability to fund their retirements this year, compared with 65% a year ago.
Not all the news is rosy, however. Investments and hiring are relatively flat, and business owners said that keeping or maintaining their current sources of revenue and business is their first priority. Fifty-six percent of entrepreneurs are making capital investments, and 34% are hiring new employees, according to this year's survey.
Eighty-two percent of small business owners said they'd be focusing on improving customer service in the coming year, in order to get an advantage over their competition. Last spring, 78% were prioritizing better customer service.
Improving the customer experience doesn't mean that businesses are necessarily looking deeply at their business trends. Only 45% of businesses are analyzing customer data this year, down from 65% last year. When asked why they weren't using analytics to make better business decisions, 42% of respondents cited lack of time.
Growth and sales
Growing their businesses is still an important goal for folks, although it may not be the first priority for many. Seventy-six percent of business owners plan to take action to create growth in the next six months. Last year, 72% were planning to expand business. Sales will generate the most growth, said survey respondents, with 32% planning to sell more products or services of the same variety they already offer. The biggest barrier to growing their businesses was rising costs, said business owners.
The industry with the most plans for growth is the construction sector, with 91% of businesses planning to expand. Eighty-six percent of manufacturing companies and 85% of retail businesses had growth plans for the coming six months.
The state of business, state-by-state
Breaking the data down by region, American Express reported that entrepreneurs in Florida are the most worried about government regulations (29%), Californian business owners are concerned about the rising cost of doing business (27%), and folks in Illinois are too busy with their existing customers to search out new ones (28%). Texas business owners are primarily focused on finding the right employees (24%) and New York's small business community is most worried about the shaky economy (21%).
The American Express OPEN Small Business Monitor has been conducted annually since 2002 and is based on a sample of 742 small business owners across the United States. Businesses must have fewer than 100 employees. The 2015 study was conducted between February 17 and March 3, 2015.