The content is accurate at the time of publication and is subject to change.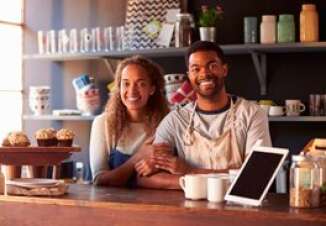 If you know that November 25 is Small Business Saturday you are in good company because 61% of consumers know it is taking place too, according to the 2017 Small Business Saturday Consumer Insights Survey.
American Express launched this initiative in 2010 to help grow local small businesses, and 82% of people who know about it will be heading out to shop at local retailers, have a coffee at cafe or dine out at a local restaurant. And 44% of will be spending more this year than last year.
Why shop small? For 65% of people who are already planning on going local that day, the reason is simple - they appreciate their contribution to their neighborhood. "Small Business Saturday provides people an opportunity to discover and celebrate the variety of small businesses that make their communities thrive," said Elizabeth Rutledge, executive vice president, Global Advertising & Brand Management at American Express.
"Beyond visiting their favorite go--o spots, shoppers say Small Business Saturday inspires them to visit places they have not been to before and would not have otherwise tried," she said.
Going small online too
The survey also found that consumers are also focused on supporting smaller online retailers on Small Business Saturday.
So much so that 59% of people said that they will be checking out smaller retailers when going online to do some cyber shopping.
Going small during the holidays
In general, they found that 80% of people will be doing at least some of their shopping this holiday season with local shopkeepers and restaurants, and 75% will be hitting at least one local shop.
Why are they invested in going local when eating out or grabbing a drink? For 90% of people, it's vital to show their support for local independent bars and restaurants.
When it comes to Small Business Saturday 89% of people who already know about the event say it inspires them to go local all year long. "Supporting small businesses is critical to the health and livelihood of our national economy and local communities," said NFIB CEO and President Juanita Duggan.
"We are proud to partner with American Express to bring attention to the importance of small business and look forward to another successful Small Business Saturday," she said.
The Small Business Saturday Consumer Insights Survey was conducted between October 16 and 27, 2017. The sample included 1,741 people over 18. It was commissioned by American Express and the National Federation of Independent Businesses (NFIB).