The content is accurate at the time of publication and is subject to change.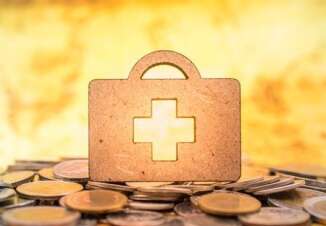 A new credit card for healthcare expenses may become a tool that can help you eliminate the financial burden of medical expenses and make healthcare more accessible.
HealthCare PayCard partnered with Mastercard to offer a SmartHealth PayCard™ Mastercard® credit card, a financial cure for healthcare™. This means of paying for healthcare is an innovative credit card dedicated solely to healthcare expenses. It can be used at any pharmacy or medical provider that accepts Mastercard.
The SmartHealth PayCard cardmembers can use the card to pay for urgent care, high deductibles, and co-pays. The card gives access to a revolving credit limit of up to $30,000 that can be used to pay for medical-related expenses, such as ambulance services, cosmetic surgery, preventative care, emergencies, dental, mental health, hearing, vision, medicines, hospitals, and more.
The SmartHealth PayCard credit card also comes with such benefits as discounts at healthcare and medical providers, a prescription program with savings up to 75% at pharmacies nationwide, up to $5,000 in Accident Medical Expense benefits, and $5,000 Accidental Death Insurance.
Currently, and until May 30, 2020, the card comes with the waived-first year annual fee for new applicants of the SmartHealth PayCard. This move is a part of SmartHealth PayCard's commitment to ease the financial burden of medical expenses to make healthcare more accessible and to support Americans during the coronavirus crisis.