The content is accurate at the time of publication and is subject to change.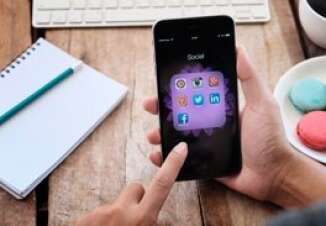 Millennials have been the "it" generation for a while now, but Generation Z (aged 14- 21), is now coming into their own and setting the terms for their own consumerism, according to a new study by IRI, finding that they are the most social media-driven generation. Gen Z is developing their own preferences when it comes to brands, price, and how they want companies to reach out to them.
For Gen Z the influence of social media trumps price when it comes to shopping, so much so that social media streams are two to three times more likely to be a factor in their purchasing decisions. The overall influence of social media streams is more important to them than whether something is on sale or its overall cost.
Social media also shapes how they want retailers to reach out to them. "One of the most interesting and compelling parts of Gen Z's social media usage is related to how much they expect to be a part of the brand/retailer conversation. Our work with Gen Z to date suggests that they reject inauthenticity and being 'marketed to,' but they are not against marketing and advertising altogether," said Lynne Gillis, principal of Survey and Segmentation for IRI.
"What makes Gen Z different is they see and embrace the opportunity to be influencers, whether it's among their own circle of friends or a broader audience. This has tremendous implications for how brands and retailers engage them in the marketing and advertising process."
Brick and mortar stores hold the line
While you may think that they are all about shopping online since they are so plugged into social media that is not the case. Real-time stores are actually holding their own because this generation is all about getting the brands they want at the best price.
In the study, they found that Gen Z does not see a divide between online and real-time stores when it comes to giving them what they are looking for in terms of brands, lots of choices, great experiences and low prices.
And they are using technology to find the best prices, with 25% using apps to find discounts and promotions, even though many do not do the bulk of their own shopping.
Making shopping easy
Shopping should be easy according to Gen Z, and here too they outdo the other generations, being more likely to shop at stores where they can easily find what they are looking for, whether it's electronics or a new outfit. In fact finding what they want is just as important to them as finding it for a low price.