The content is accurate at the time of publication and is subject to change.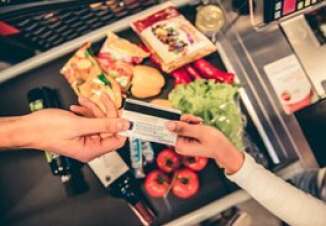 U.S. consumer spending and confidence levels are up, according to TD Bank's Annual Consumer Spending Index. But the study also showed that while many consumers are using their credit cards to take advantage of rewards programs, a solid fifth of consumers who have banked points don't use them at all – and let them expire.
In the survey, people typically earned an average of $62,000 a year, while spending over $25,000 each year to pay down or pay off their bills, as well as to pay for services and merchandise. When asked about travel and eating out, they averaged a $2,000 spend on travel and $1,700 at restaurants.
When it came to actually paying, 46% chose to go with a debit or check card, while 21% paid with cash, both options meant that they did not earn any rewards on their purchases.
Some get serious about rewards
While there are some individuals who rely on using debit cards and cash when paying bills and making purchases, some definitely get how valuable rewards are and how to make their purchases work for them with 53% of respondents indicating that they would change their mind about a specific purchase if they could get a better deal on rewards.
What would you rather cash your rewards in for? When choosing between cash back, travel, merchandise or getting a statement credit, 47% said that they most often opt for cash back, while 11% use rewards to pay down their monthly balance and 26% use them for travel or for merchandise.
"If I could offer advice to consumers who use a credit card, it's to be sensible in spending and mindful about cashing in rewards," says Julie Pukas, Head of US Bankcard and Merchant Solutions at TD Bank.
"It takes smart spending to use your credit card for daily purchases – like groceries and dining – and discipline to ensure you pay off that balance at the end of each month, but for those who can make it work, it's a very savvy credit strategy that makes your credit card work for you," she said.
Millennials waste rewards
Rewards can have an expiration date, and 18% of people said that they had let their rewards expire. Millennials outdo their elders in this area. While 87% have credit cards that earn rewards they tend to let rewards go unused more than other generations, with 30% of Millennials letting rewards go unused, while 19% of Gen Xers and 8% of Baby Boomers let them expire.
The TD Bank's Annual Consumer Spending Index was carried out from March 22 to 28, 2017.