The content is accurate at the time of publication and is subject to change.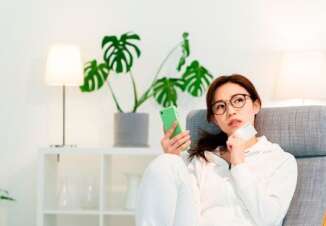 Many big retailers and chain stores offer store credit cards, also known as retail cards, to consumers nowadays. At the time when many states implement stay-at-home orders, opening a store credit card might be a good decision, but not in all cases. It's important to know the pros and cons before you sign up for a store credit card.
Here's when you can open a credit card:
One of the reasons to open a store credit card is that it's easier to qualify for it than for a regular credit card. Retailers compete with each other for consumers and, therefore, they are often not strict about approving applicants, even with those whose credit is not perfect.
Another reason to open a store credit card is getting perks. Store credit cards often come with a welcome offer in the form of a discount on your first purchase or a gift card. Plus, some cards even offer ongoing rewards. Other perks may also include member-only discounts, birthday gifts, free shipping, or extended or receipt-free returns.
Some store cards may offer promotional financing, deferred interest, or 0% intro APR on select purchases. These offers are good for those who are planning a big purchase and need some time to pay off the purchase.
And finally, store credit cards, like other credit cards, allow you to build or rebuild credit. As long as you manage your card responsibly, you can get on a path of improving credit.
When a store credit card is a bad idea:
Store credit cards usually have higher interest rates. The average store credit card's interest rate is about 26%, while regular credit cards come with about 21% APRs. So, if you do not pay off the card balance in full each month, the interest will accrue in no time.
One more thing you may not know about store credit cards is a relatively low credit limit. It is easier to use up or even max out credit cards with low credit limits, which will affect your credit utilization ratio, and therefore your credit score.
Another disadvantage of store credit cards is that if they are not co-branded with Visa or Mastercard, you are basically limited to just one retailer or store.
The risk of overspending is another thing you can experience with a store credit card, especially if you are trying to stick to a budget as multiple discounts and promo offers may entice you to spend more.
Store credit cards can serve you in good stead. However, it's wise to apply for them when you are not in a hurry and has read all the terms and conditions. If you are planning to maximize your savings or use a special financing offer, it may be best to review other options like credit cards with rewards or 0% intro APR credit cards first.