The content is accurate at the time of publication and is subject to change.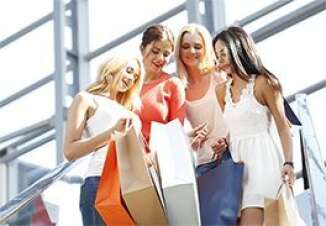 While the Federal Reserve is cutting interest rates, store-branded credit cards don't follow the flow.
Today the average store credit card's annual percentage rate (APR) is 26.01%, which is a bit higher than last year's APR and almost five percentage points higher than the average overall credit card APR, which is 21.1%.
According to the CreditCards.com 2019 Retail Store Card Survey, store-only credit cards are the most expensive cards with their average 27.52% annual interest rate. Co-branded store cards, which can be used almost anywhere as they often are Visa or Mastercard credit cards, charge 23.39 percent on average.
There have been two interest rates cuts this year, which were done in a bid to boost the U.S. economic activity, however issuers of the retail credit cards didn't seem noticed the fact and are not willing to share the move. The reason is not because they do not lower the rates, as it is supposed when federal interest rates drop, but because new store credit cards come with noticeably higher interest rates compared to the last year's rates. Lenders are free to set rates as they wish on new credit card offers.
There are store credit cards with APRs over 30% and just-under-30%, which is 29.99%. These cards may get you into a lot of trouble if you are not used to paying off your balance in full each month. If you are considering a store credit card, read the terms before you apply. Thus, it is wise to apply for a store card at home where you can carefully consider all pros and cons. And, of course, you should avoid applying in-store while you are under pressure or in a rush.