The content is accurate at the time of publication and is subject to change.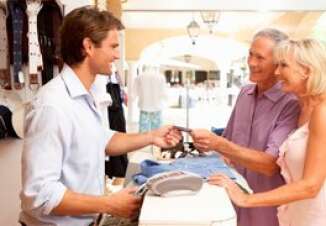 Synchrony and JCPenney have inked a multi-year deal extending their strategic partnership, which includes their private label credit card program and the JCPenney MasterCard. This extension means that the two will continue to work together not only on their portfolio of credit cards but data analytics as well.
Synchrony and JCPenney have been partners for just about 20 years and in recent years the financial services company has upgraded their offerings so that cardholders can pay their credit card bill via the store's mobile app.
With the signing of this deal, Synchrony will keep managing and servicing JCPenney's credit card payments in both the U.S. and Puerto Rico. "The deep collaboration between Synchrony and JCPenney has already proven to benefit customers across all shopping channels," said Tom Quindlen, EVP, and CEO, Retail Card at Synchrony. "We work every day to help JCPenney deliver sales growth, differentiated technology, and a great customer experience."
The JCPenney Credit cards and rewards program
With the JCPenney credit cards, people earn rewards while shopping in the store and via the website. Individuals with the JCPenny MasterCard can also earn points when shopping anywhere that accepts MasterCard, whether they are eating out, shopping or traveling.
When cardholders get their new card they are enrolled in JCPenny's rewards program right away. This lets them earn points twice as fast as people who are members of the loyalty program but not cardholders.
As a part of the rewards program, cardholders get a variety of extra perks and benefits, which includes access to special coupons and events. They can also take advantage of special financing options for big-ticket items. Cardholders also get a present on their birthday.
Rewards are doled out in $10 increments when they have enough points in the bank. They can then use their points to buy merchandise from JCPenny's.
"The JCPenney credit card is an integral component of our loyalty program, serving as a powerful savings tool for our customers to get access to enticing benefits only available to cardholders," said James Ward, vice president of credit at JCPenney. "We are pleased to renew our agreement with Synchrony, helping us deliver flexible financing options and valuable benefits to our best customers."