The content is accurate at the time of publication and is subject to change.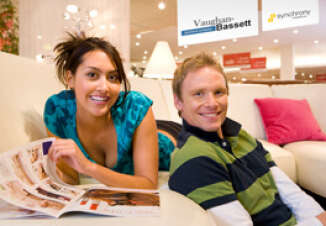 Synchrony Financial and Vaughan Bassett Furniture Company are keeping their relationship going, having inked a multi-year deal extending their financing program agreement.
The deal is seen as being good for both companies as well as consumers. "We're pleased to continue working with Vaughan-Bassett to offer payment options to customers who want to make home furnishing purchases," said Glenn Marino, executive vice president and CEO, Payment Solutions, Synchrony Financial.
"We look forward to working with Synchrony to continue to build our business and provide Vaughan-Bassett customers with greater buying power to furnish their homes with our 100% American-made products," said Doug Bassett, president, Vaughan-Bassett.
Synchrony Financial first partnered up with the American furnishing company in 2010, and with the new deal, they will keep providing cardholders with a wide range of payment options, including special financing when buying their youth and adult bedroom furniture from select merchants around the U.S.
Cardholders look for special financing
Synchrony Financial conducted their Major Purchase Consumer Study in 2015 finding that special financing has a very real place in consumers' hearts and plans with 74% of people with the Synchrony home furnishing card saying they always look for promotional financing when making big ticket purchases – the ones costing from $500 and up.
On the other hand, 88% of people with home furnishing credit cards believe that when it comes to making large purchases promotional financing makes them feel more affordable with just about half (46%) saying that they would pass on a purchase if financing was not available or they would go to another retailer that offered a lucrative financing offer.
More buying power
Vaughan Bassett Furniture Company believes that their continued relationship with Synchrony Financial will provide their cardholders and customers with more of what they are looking for in terms of buying power.
The Synchrony Financial's Fourth Annual Major Purchase Consumer Study, was carried out by a third-party contractor. During the study they looked at what shoppers wanted and needed when it came to making big ticket purchases valued at $500 and more.