The content is accurate at the time of publication and is subject to change.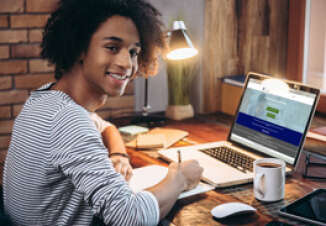 Synchrony Financial is giving the National Foundation for Credit Counseling (NFCC) a grant totaling $4 million. The grant will be used to support the NFCC's Sharpen Your Financial Focus initiative, as it moves into a new phase. The program gives people the tools to help them figure out their most pressing money-related issues, and then works with them to help find a solution by providing counseling and financial education.
For Synchrony Financial this partnership is seen as a way to put their money into an initiative that reflects their desire to educate consumers. "We share NFCC's commitment to financial education that focuses on the financial health of consumers and we are pleased to continue supporting their efforts," stated Margaret Keane, president and CEO of Synchrony Financial.
Starting the Sharpen program
To get started people can go to the website and get their MyMoneyCheckUp, which is basically an online financial self-assessment tool. It was created to provide people with a way to boost their financial awareness, while also giving them a clear understanding of where they are and the steps needed to increase their overall financial well-being.
Once that step is complete they can book a one-on-one financial review session with one of the NFCC's Certified Financial Professionals, in order to explore solutions to their financial issues, as well as work out a plan to achieve their long term goals.
The NFCC also runs online courses and financial education workshops that give people an opportunity to actually delve into the financial areas that interest them the most.
They also have what they call Sharpen 2.0, which uses technology to help people stay on top of their finances whether that means keeping their commitments or reaching their goals.
Study says education helps
The program is in its third year and to date has helped 50,000 people. The Ohio State University has some preliminary research on the program, finding that 67% of participants say that the program has helped them better manage their finances, while 68% indicate that it has helped them meet their goals, and 70% feel more confident.
What about debt? For 73% going through the course has helped them pay down their debt on a more consistent basis. According to the initial research during an 18-month period participants' total debt decreased by $13,000, with credit scores getting an upgrade, going from 588† to 608†.