The content is accurate at the time of publication and is subject to change.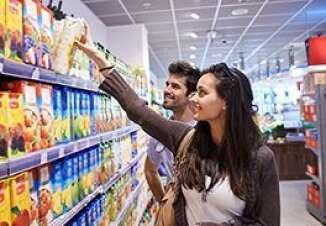 Target Circle, a new loyalty program from Target, is rolling out nationwide on October 6.
Last year Target launched a new pilot loyalty program called Target Red. The beta version was offered to Target guests in the Dallas-Fort Worth area. The program evolved and expanded this February and now it is called Target Circle and is available in five other locations: Charlotte, Denver, Indianapolis, Kansas City and Phoenix.
Target received a positive response to the new program. Rick Gormez, Target's executive vice president and chief marketing and digital officer, said that the test run was incredibly successful and exceeding expectations. As a result, it was decided to roll Target Circle out nationwide on October 6.
"Our guests are at the center of everything we do, and we're always looking for new ways to create even easier, more rewarding shopping experiences that give them another reason to choose Target more often," said Gomez. "We worked directly with guests to develop Target Circle, and the program includes the benefits and perks that they told us were most important to them, from earning on every Target trip to having the opportunity to help Target make a positive impact within their local communities."
Target Circle perks:
1% earnings when shop to redeem at Target later

Birthday gift: 5% off a shopping trip

Community support: vote on charities you'd like Target to support

Early access to special sales events throughout the year, and more to come.
With the expansion of the new loyalty program, the Cartwheel savings tool will roll into Target Circle. Starting October 6, the members will find all favorite deals under a new name – Target Circle offers.
The Target Circle membership is absolutely free to join. The shoppers can sign up online at Target.com, by downloading the Target app, of via phone number at a checkout of the nearest Target location.