The content is accurate at the time of publication and is subject to change.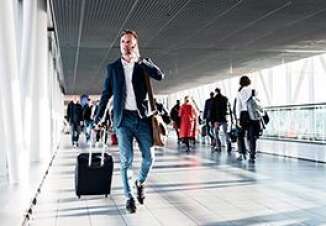 Air Canada is finishing up its purchase of Aimia Canada Inc., which operates the Aeroplan loyalty program. In conjunction with this news, TD Bank has signed a deal with the carrier to become the primary credit card issuer for Air Canada's new loyalty program.
The new program is slated to launch next year and the partnership is set to continue until 2030. When the sale is complete TD Aeroplan cardholders will be moved into Air Canada's new program, and their miles will be deposited into their new accounts.
At that time their Aeroplan Miles will be transferred at a one-to-one rate. That said until the new program is launched it will be business as usual when it comes to earning Aeroplan Miles and then redeeming them for flights.
"This agreement is a key milestone, providing our customers with confidence and continuity while securing the long-term stability of a great travel program with our Canadian national carrier," said Katy Boshart, Senior Vice President, Canadian Credit Cards.
"Customers can look forward to a refreshed and exciting program and we're thrilled to continue offering our customers value and a wide range of cardholder benefits in 2020," she added.
Excitement on high
The finalization of this deal was originally announced in November of 2018. For TD Bank this partnership is seen as a way to solidify their position in the credit card market, as well as give customers more value. "We're excited about this agreement, which will bring long-term stability, continuity, and value for our TD Aeroplan customers," said Bharat Masrani, Group President and Chief Executive Officer, TD Bank Group.
"We're pleased to have taken this important step in becoming the primary credit card issuer for Air Canada's new loyalty program, which reinforces our strength in the Canadian Credit Cards business and positions us well for future growth," he added.
Air Canada and Aeroplan have history
This is not a new partnership for Air Canada and Aeroplan. Back in 2005 Air Canada actually spun off the rewards program when they went through a restructuring phase.
Aeroplan brings five million members into the fold giving Air Canada more reach when it comes to customers and more leverage when competing against other loyalty programs.