The content is accurate at the time of publication and is subject to change.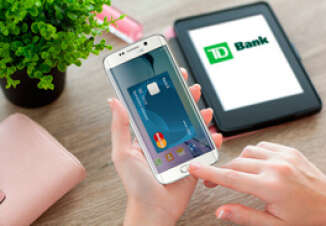 TD Bank and Regions Bank customers who have been itching to use their payment cards with Samsung Pay will get the chance to do that now that the bank has inked a deal with Samsung Electronics.
Samsung Pay lets people pay at all terminals whether they are the old school ones you grew up with or the new EMV-enabled ones. The news of TD Bank and Regions Bank coming on board came on the heels of sixty new banks and credit unions, including Wells Fargo, joining Samsung Pay, all of which means that 75% of banks and credit unions in the U.S. now offer the payment service to their customers.
With Samsung Pay people can pay using any of the Samsung smartphones and tablets, whether that is the older Galaxy S6, S6 edge, S6 edge+, S6 active, and Note5, or the newer versions coming out now, including the Galaxy S7 and S7 edge.
How it works
With Samsung Pay people swipe up on their phone and they use the devices built-in tech to scan their fingerprint to verify their identity. Once that is done their payment goes through.
If the retailer or restaurant has upgraded to the new EMV and Near Field Communication (NFC) based terminals the payment system will work, but it will also work with the older Magnetic Secure Transmission (MST) technology. This lets people pay with their phones at just about all retailers.
To up the safety level Samsung Pay uses token-based technology, which basically means instead of passing the user's credit card and personal data to the terminal it creates a one-time token that enables the payment to go through. It also uses Samsung KNOX, and the fingerprint authentication process to make sure the person making the payment it legitimate.
More from TD Bank
In keeping with the technology trend, TD Bank has also announced that they will now be offering their banking and credit card customers access to customer service representatives via Facebook messenger. According to TD Bank they are the first bank to begin offering this service to customers.