The content is accurate at the time of publication and is subject to change.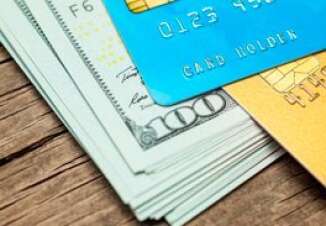 The SP Experian Consumer Credit Default Indices for September 2018 are out, showing that default rates dropped in three areas - credit cards, auto loans, and mortgages. The composite rate dropped five basis points when compared to August, with the bank card default rate falling 38 basis points to 3.14%. The auto loan default rate went down eight basis points to 0.89%, and first mortgage defaults fell two basis points, hitting 0.63%.
All in all the data suggests that consumers are in good shape when it comes to managing their debt and finances. That said the strides in bank card defaults stand out because they have not been this low since December 2016, and the drop of 38 basis points makes it the biggest monthly downturn since December 2015. September's drop in bank card default rates is also part of a five-month trend.
Five major cities clock in with lower default rates
The five Metropolitan Statistical Areas (MSAs) also showed decreases in their default rates in all three areas. With Dallas weighing in with the biggest downturn, falling 11 basis points to 0.73%. The default rate for Los Angeles fell to 0.56%, down nine basis points, while the rate for Chicago fell six basis points hitting 0.85%.
What about New York? The default rate fell four basis points, while Miami dropped a single basis point.
There are a few factors playing a role in the lower default rates. "With the low unemployment rate and some improvement on wage gains, consumers are not facing rising economic pressure. The favorable income situation combined with auto and home sales that have drifted down since late 2017 led to the current good consumer credit default pattern. Soft retail sales growth contributed to improvements in the bank card default picture," said David M. Blitzer, Managing Director and Chairman of the Index Committee at S&P Dow Jones Indices.
Will hurricane season affect default rates?
Hurricanes have been in full swing this season with 14 hurricanes being names, and the season is not over until after Thanksgiving. They suggest that these weather patterns may have some effect on future default rates, depending upon where the storms hit and their severity.
"The short-term impact of the hurricanes is an anticipated reduction in retail sales in impacted areas. However, this is likely to be followed by rising retail sales and spending combined with weaker consumer financial conditions for consumers in affected regions. Depending on the extent and severity of the storm damage, consumer credit default rates in some regions could rise during the rest of 2018," added Blitzer.