The content is accurate at the time of publication and is subject to change.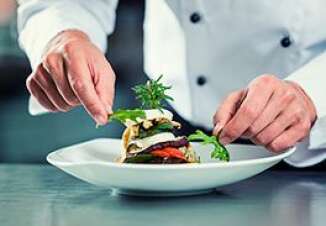 Capital One is now the official credit card of the James Beard Foundation, as well as their banking partner. This partnership means that cardholders will get access to exclusive events and benefits. What kind of events? That is an excellent question. The events range from cocktail parties featuring specialty beverages to gala dinners where world-renowned chefs will prepare the cuisine. Both Capital One credit and debit cardholders will be able to reap the benefits of this partnership.
This new initiative will kick off by giving Capital One cardholders the ability to gain entrée to the 2019-2020 Taste America series, which is set to get started on July 24, 2019, in NYC. But cardholders will also get access to other James Beard programs as time goes on. These future offerings will include the James Beard House, JBF Greens: Foodies under Forty and the James Beard Awards.
This partnership is seen as a way to give cardholders more access to foodie events. "We're excited to be a part of this groundbreaking partnership with the James Beard Foundation as we know our customers are passionate about unforgettable dining experiences. The James Beard Foundation is an impactful organization that we have always wanted to partner with," said Lauren Liss, Vice President of U.S. Card at Capital One.
"Capital One is constantly looking for ways to give our customers exclusive access to unique opportunities and this multi-year partnership allows us to do that across a variety of events and cities, starting with the Taste America tour," she added.
More about The Taste America tour
The Taste America Program is not a onetime event it is a year-long culinary series, which will take place in 20 different cities located across the United States. On June 7th the ability to buy tickets to these events opened up for Capital One cardholders via the website, and the events include:
Taste America Kick-Off at Tribeca 360 taking place on Wednesday, July 24 in New York City

Pop-Up Dinner at Le Sirenuse Miami on Wednesday, July 31 - featuring chefs Tony Mantuano and Soraya Kilgore

Gala Dinner at the Royal Palms Resort on September 19-20 in Phoenix, and featuring chefs Tiffany Derry and Danielle Leoni
As the summer winds down they will announce more opportunities for Capital One cardholders to snag tickets to more events in the Taste America series. The cities where these events are taking place include Philadelphia, Denver, Nashville, Louisville, Portland, Minneapolis, Chicago, Seattle, and Houston.
And there is more
Cardholders will also get the chance to pick up a Capital One Access Pass in certain cities giving them access to special experiences, including tours, behind-the-scenes tours, and special menu items.