The content is accurate at the time of publication and is subject to change.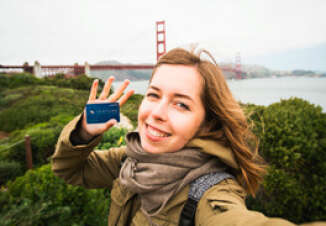 Have you ever wondered what state has the highest credit scores? Well if you have, you're in luck because a new study has shed some light on it. San Francisco area residents lead the way with the best scores when compared with other metro areas in the U.S. Other winners including Boston and Denver.
This points to the fact that cities in western and northeastern U.S dominated the rankings, taking the top ten spots. These high scores give them access to great rates on everything from car loans to mortgages. While cities in the Southern states did not fare as well, with many landing in the bottom twenty, including Little Rock, Arkansas and Columbia South Carolina.
The new study looked at credit scores and loan information generated by LendingTree, and analyzed more than four million loan requests that went through their offices in 2015, to come up with the average credit scores in various cities.
The winners and losers
So who are the winners in the west and northeast? The top ten spots where taken by San Francisco followed by:
• San Jose-Sunnyvale-Santa Clara in California
• Bridgeport-Stamford-Norwalk in Connecticut
• Boston-Cambridge-Quincy in Massachusetts and New Hampshire
• Oxnard-Thousand Oaks in Ventura California
• Denver-Aurora in Colorado
• Washington-Arlington-Alexandria in DC,Virginia, Maryland and Wyoming
• Minneapolis-St. Paul in Bloomington, Minnesota and Wisconsin
• Portland-Vancouver-Hillsboro in Oregon and Washington
• Seattle-Tacoma-Bellevue in Washington
The credit scores in the San Francisco and San Jose averaged out to 673†, while those in Bridgeport, Connecticut and Boston came in with 664†, and those in Oxnard/Thousand Oaks, California were 663†. Last, but not least, residents in Denver and Washington, DC both scored 662†.
The southern states comprised almost all of the bottom ten in the survey with the exception of Youngstown-Warren-Boardman in Ohio and Pennsylvania, which is considered to be the midwest. The bottom ten include:
• Little Rock-North Little Rock-Conway Arkansas
• Columbia, South Carolina
• El Paso, Texas
• Birmingham-Hoover in Alabama
• Youngstown-Warren-Boardman in Ohio and Pennsylvania
• Memphis Tennessee-Mississippi and Arkansas
• Killeen-Temple-Fort Hood in Texas
• Mcallen-Edinburg-Mission in Texas
• Fayetteville, North Carolina and Jackson, Mississippi
What it all means
In this study the average credit score was 664†. Different aspects of an individual's financial life is used to calculate their credit score, including everything from how much debt they have to their payment history. They can range from 300† to 850† with those hitting the 720† mark being considered to be great loan risks. And those below 500† being considered to be a poor risk.
What does this mean for interest rates? Last year, people with a score of 720† or more received offers for APRs averaging 4.15% for a 30-year fixed rate mortgage. With this APR a $200,000 loan would result in a payment of $963 per month.
On the other hand, individuals scoring in the 620† to 639† range received APRs averaging 4.93%, which means for the same loan they would have to pay $1,068 per year.