The content is accurate at the time of publication and is subject to change.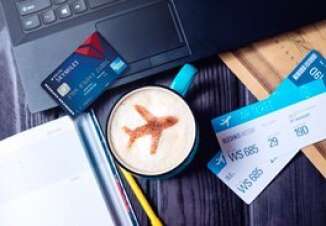 The Delta SkyMiles Credit Card is the newest offering from American Express and Delta, letting cardholders earn two miles per dollar when booking tickets with Delta whether they are for domestic or international travel. They also earn double miles when eating out at restaurants in the United States, while all other purchases earn them one mile per dollar spent.
Cardholders can also walk away with a 10,000 bonus after spending $500 over the first three months they have the card. The Delta SkyMiles Credit Card has the distinction of being the only no-fee card in Delta's portfolio.
"We purposefully built this card with the new or casual traveler in mind. This card delivers incredible value to those who want to earn miles in an accelerated way while enjoying the peace of mind that their miles won't expire – all without paying an annual fee," said Sandeep Dube, Delta's Vice President – Customer Engagement and Loyalty.
"With more than a third of these consumers saying dining is their top choice for spending, earning two miles per dollar spent at U.S. restaurants is an appealing way to earn more miles," he said.
Ready to earn points
The Delta SkyMiles Credit Card is part of the Delta SkyMiles loyalty program, so people keep their miles because there is no expiration date. When booking flights there are no blackout dates as long as cardholders are booking flights on Delta.
Food plays an important role in this card, ranging from earning double points when eating out to earning a 20% discount when fueling up while in the air. The discount will appear on their statement as a credit.
Travel, food, fun and the younger set
American Express and Delta conducted a poll, which shows that over the coming year people aged 18-34 are more likely to be hitting the road to explore the world. They also found that food plays an important role in their lives - with 37% indicating that dining out is their biggest expense during their week.
And it's important when they travel too, with 82% admitting that they are excited about sampling new cuisines and culinary experiences when they are traveling.
For more information about this card, people can head to the website.