The content is accurate at the time of publication and is subject to change.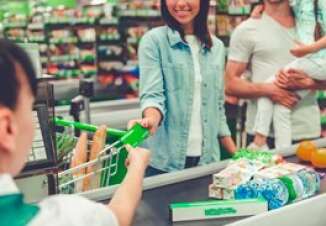 Harris Teeter, a grocery chain, has teamed up with U.S. Bank to roll out the new Harris Teeter Rewards World MasterCard. Now their customers can earn free groceries, whether that means loading up on snacks or reaching for something healthier. With this new card, people earn triple points when they buy products that are part of the Harris Teeter brand.
What about other products they carry in the store? Cardholders earn double points on all other brands and products carried in the store. Since this credit card is part of the MasterCard network, cardholders can also use the credit card when they shop at other places and earn rewards. When out and about they earn one point per dollar spent at all other locations that accept MasterCard.
Launching this card is seen as another way to give Harris Teeter customers more value. "Harris Teeter strives to create an incredible place to shop, and we are passionate about meeting our shoppers' needs, as well as rewarding their loyalty," said Communication Manager Danna Robinson.
"Launching this card is just another way Harris Teeter is helping our shoppers earn meaningful rewards they can use to purchase the items they love from their Harris Teeter," she added.
A bonus too
Individuals who apply for and are approved for the Harris Teeter Rewards World MasterCard will get a $30 statement credit as a bonus. In order to take advantage of the bonus, people have to make a purchase with their new card before December 15, 2018.
This bonus offer expires on October 31, 2018.
Getting those rewards
With the Harris Teeter Rewards World MasterCard, people get their rewards four times a year, with reward checks cut in August, November, February, and May.
What is the value of their rewards? For every 1,000 rewards points they cash in, they receive a check totaling $10. These reward checks can be used in the store to buy groceries and other merchandise carried by Harris Teeter.
There is no annual fee for this card. It also comes with some benefits associated with the MasterCard network including:
Travel Assistance Services

MasterCard Global Service

Zero Fraud Liability

Purchase Assurance

Identity Theft Resolution Services

Extended Warranty
To get more information about this card, people can visit the website.