The content is accurate at the time of publication and is subject to change.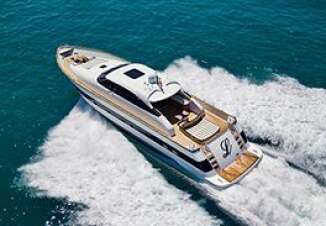 Luxury Card has rolled out their new app, giving cardholders access to a variety of features and benefits including, finding one of a kind experiences and chat in real time with Luxury Card Concierge Specialists. These specialists can help them do everything from booking grand adventures to handling day to day issues. The Luxury Card App can be used by cardholders who have iPhones and Android devices, and it can download it via The App Store and Google Play.
Cardholders can also use it to access all their benefits, manage their account and check out an array of travel opportunities. "The app content and 24/7 mobile chat are logical and significant enhancements to our Cardmember services. We want to make booking travel and any other Concierge-related requests easier for our customers, who lead extremely busy lives," says Vice President of Customer Experience Marina Kissam.
"There is nothing more convenient than using your mobile device - it's about saving time for our Cardmembers while elevating their experiences," she added.
The features
Along with being able to chat live with Concierge agents, there are a variety of other features built into the design of the app, including:
Reviewing balances, making payments, and reviewing rewards points.

Checking out curated Luxury Card Experiences, ranging from foodie, family and cultural adventures to those that include sports, art, and entertainment.

Booking a wide range of travel services, including airline tickets, hotel rooms, and rental cars.

Getting access to preferred cardholder rates, special amenities, and other perks.
The luxury cards
There are three cards in the Luxury Card portfolio - The Gold Card, The Black Card and The Titanium Card. With each of these cards, people earn 1% cash back on all their purchases. When it comes to redeeming rewards these cards vary in value.
With the Gold Card people get 2% on both airline spends and cash back, while with the Black Card they get 2% on airline spends and 1.5% on cash back. With the Titanium card, they get 2% on airline spends and 1% on cash back. What does this mean for cardholders in terms of dollars and cents? With a 2% valuation, people would get $1000 worth of flights for 50,000 points.
The Luxury Cards are part of the MasterCard network and come along with a variety of benefits. People can get more information on the website.