The content is accurate at the time of publication and is subject to change.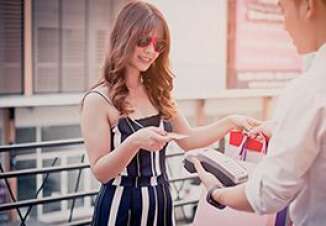 American Express has upgraded its Blue Cash Preferred Credit Card, and along with this refresh comes additional benefits for cardholders. What new benefits? That is a great question. Starting on g May 9, 2019, cardholders get 6% cash back on some U.S. streaming subscriptions, as well as 3% cash back when making transit purchases. These new earning opportunities are in addition to already existing reward earning options, including 6% Cash Back when shopping at supermarkets based in the United States up to $6,000 and 3% cash back when pulling up to U.S. gas stations. All other purchases get them 1% back.
These new benefits are available to both already existing cardholders and new ones. The upgrades are due to changes in how cardholders shop and what they need from a credit card. "We know our Blue Cash Preferred Card Members well - they are juggling busy schedules and want an easy and valuable way to earn Cash Back on their day-to-day spending," said Kunal Madhok, Vice President, U.S. Consumer Lending and Acquisition, American Express.
"Since we launched the Card in 2011, our Card Members' buying habits have evolved, which is why we're evolving the Card too. We're adding the ability for Card Members to earn rewards in even more innovative ways, from streaming their favorite shows at home, to commuting to their office the next morning" he added.
It's important to note that the two new categories replace the 3% cash back which the card was offering on spends in U.S. department stores. The annual fee of $95 remains the same.
Bonus for new cardholders and a new design
New cardholders will are approved for the Blue Cash Preferred Credit Card will get $250 back once they spend $1,000 with their card during the first 90 days they have their card.
Both new and already existing cardholders will find that the American Express Blue Cash Preferred credit card is also getting a makeover. It will now have a new sleek Card design aesthetic, which includes Centurion iconography.
The card will also offer cardholders the ability to make on the go payments, as well as the Pay It Plan It feature letting them decide how they want to pay.