The content is accurate at the time of publication and is subject to change.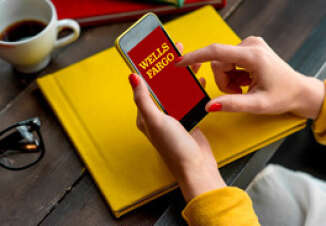 Wells Fargo has upped the ante for their customers and cardholders with Android devices giving them access to a new mobile wallet. With this new feature they will not only be able to payments at NFC-enabled terminals, but also use the app at Wells Fargo ATMs.
The new mobile wallet has been rolled into the already existing Wells Fargo Mobile app giving Android users more functionality and reach when using the app to make payments with their credit and debit cards.
Functionality is king
People who download the app can add their eligible Wells Fargo cards into the wallets mainframe. Once they do, customers can buy everything from movie tickets to dinner with a few taps directly from the app. They can check their balance with the app both before and after they make purchases to make sure everything has gone through as expected.
When payments are made using the mobile wallet they are monitored via the bank's risk and fraud detection systems. If any fraud should take place purchases are protected with Wells Fargo's Zero Liability feature, when they report the unauthorized transaction.
More banking via app
People can also use the app to take care of other aspects of their banking including checking their balances and depositing checks. They can also:
• Check out deposit and check images
• Pay bills and transfer money
• Receive and send money through a mobile number or email
• Scroll through account information
• Use their GPS to find nearby ATMs and bank locations
Wells Fargo is excited by the new feature. "From our stagecoach days, innovation has always been part of Wells Fargo's DNA. We're looking to reimagine customer interactions with money in and across channels, and designing our own Wells Fargo Wallet allows us to further engage our customers, and innovate for the future," said Steve Ellis, head of Wells Fargo's Innovation Group. "Continuous innovation enables Wells Fargo to save customers time and money, reduce fraud, and drive loyalty. With mobile ubiquitous in today's world, innovation around mobile will continue to be a key area of focus."