The content is accurate at the time of publication and is subject to change.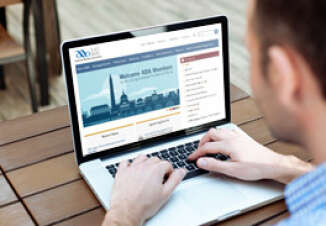 The American Bankers Association (ABA) has some tips for consumers in recognition of Data Privacy Day today.
"While banks provide strong data protections, customers are the first line of defense," said Frank Keating, ABA president and CEO.
It's important to change your passwords at least three times a year and make them complicated--the more complicated, the better, according to the ABA.  And keep them to yourself. Fraud carried out by someone you know is one of the most common forms of identity theft.
Financial self-defense tips
While many people check their monthly statements for fraudulent activity, doing it several times a month rather than waiting for your statement offers another level of protection. Banks will often cover the costs and safeguard accounts when you let them know in a timely manner that there is a problem.
What about when you're surfing online? Have fun, but make sure you're protected with up-to-date anti-virus and malware protection.
When it comes to email an important rule of thumb is to never give out your personal information, especially when you get an unsolicited email asking for it even if it looks real. Banks aren't going to ask you for account information, PIN, or password, but hackers and thieves will.
If you're going to open an attachment or link, make sure you trust the source. When providing financial or personal information online, look for the key or padlock icon typically located at the top or the bottom of your screen. If you can't find it, take a pass.
Last but not least, protect your smartphone with a password. Before getting rid of an old phone or tablet delete your personal information on it using software or instructions from the manufacturer.
If it does happen
Here are steps you can take if you're a victim of fraud or you believe your information has been compromised:
Alert your bank and credit card issuer right away

File a report with the police department

Contact the fraud units of all three of the major credit-reporting companies

Consider putting a fraud alert on your account and adding a victim statement to your credit report

Log all your interactions with police, banks and issuers
Data Privacy Day was started in the United States and Canada in 2008 by The National Cyber Security Alliance, a non-profit, public and private partnership.