The content is accurate at the time of publication and is subject to change.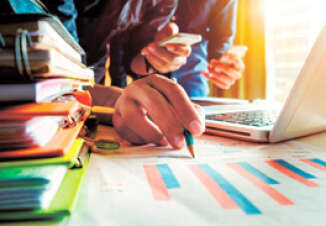 The Human Rights Campaign (HRC) Foundation has released its list of the Best Places to Work for LGBT Equality via the 2017 Corporate Equality Index (CEI), with leading travel industry companies making the cut coming in with perfect scores including Carnival Corporation, Caesars Entertainment, Choice Hotels, Expedia, Inc., Marriott International, Southwest Airlines, United Airlines, Wyndham Worldwide and Wynn Las Vegas.
The report found that some of the leading U.S, companies are doing their part to protect lesbian, gay, bisexual, transgender and queer (LGBTQ) workers around the world. The Corporate Equality Index (CEI) was introduced in 2002 as a way to take a close look at LGBT-inclusive policies and practices at Fortune 500 companies. It also details the way corporate leaders are helping to oppose anti-equality legislation, whether that in on a state or federal level.
More companies get a perfect score than ever before
This year, a record was broken when it came to how many companies were given a score of 100, with 517 making a perfect grade, up from 407 companies in the last report. This represents a 25% upswing and is the biggest jump in the HRC's history.
They found that these companies took on leadership roles when it came to LGBTQ rights, including speaking out against discriminatory laws.
"Even in the face of relentless attempts to undermine equality, America's leading companies and law firms remain steadfast and committed to supporting and defending the rights and dignity of LGBTQ people," said HRC President Chad Griffin. "The unprecedented expansion of inclusive workplaces across the country and around the globe not only reflects our progress, it helps drive it. As we enter a new chapter in our fight for equality, support from the business community will be more critical than ever to protect our historic advancements over the last decade and to continue to push equality forward for workers, customers, and families around the world."
Companies support transgender rights
CEI-rated companies have also increased support for transgender workers since the report was first released in 2002. At that time only 3% of Fortune 500 companies included gender identity in their non-discrimination protections under their guidelines, but this year that number has reached 82%.