The content is accurate at the time of publication and is subject to change.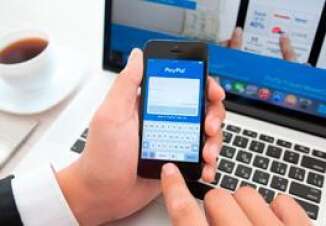 Shopping via mobile devices is growing at almost three times the rate of traditional online shopping, according to a new study from PayPal.
At the online payment platform mobile growth has risen from less than one percent of total payment volume in 2010 to over 20% of total volume in 2014. The study looked at mobile commerce habits of 17,500 people in 22 countries.
Global trends in mobile
According to the research, China, Turkey and the United Arab Emirates were the frontrunners when it comes to smartphone shopping. In the UAE, online shoppers do 24% of their spending on their phones. China comes in second with 21% of online spending via smartphone, and Turkey is third at 19%.
More people overall use their phones to shop in these countries, with 68% of Chinese consumers who spend money online having made a purchase with a smartphone in the last year. Fifty-seven percent of UAE inhabitants and 53% of Turks who shop online have used their smartphones to make purchases in that same time period.
Mobile still a smaller slice of the online commerce pie
Although mobile shopping is growing at a greater rate, total spend is nevertheless dwarfed by shopping via laptop, desktop, and notebook computers. Eighty-five percent of the money spent online originates from purchases using these more traditional methods. Only 9 percent of spending happens from smartphones and just 5% from tablets.
Still, many people are shopping using mobile devices. Young adults are leading the charge, with 59% of smartphone shoppers between the ages of 18 and 34. One third of people who shop online reported purchasing something with a smartphone in the past year, and 20% said they'd bought something using a tablet.
Apps beat browsers
When shopping via smartphone or tablet, people tend to use apps more than browsers. Sixty-four percent of folks who bought something with a smartphone did so through an app, and 47% expressed a preference for shopping via app.
The reasons? Convenience, according to a third of shoppers polled. Speed was mentioned by 30% of respondents.In Mexico, 37% of folks liked instant confirmation of payment, and in China 30% of app-users cited reminders to use coupons or discounts as perks for using apps instead of browsers. Israeli respondents appreciated the ease of keeping track of receipts when using an app.
Researching before buying
Even if people aren't making purchases with their mobile devices, many of them are doing research before choosing a product. Thirty-six percent of respondents said they'd looked for product information on their smartphones in the last year, 27% used their phones to look up the location of a business, and 25% perused consumer reviews via smartphone.
Ipsosalso interviewed a representative sample on behalf of PayPal, surveying about 800 adults ages 18 and up in 22 countries between September and November 2014 to supplement the data.