The content is accurate at the time of publication and is subject to change.
Information for this card not reviewed by or provided by Capital One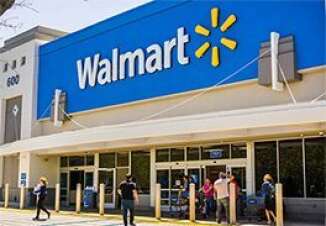 Capital One® and Walmart are will be rolling out two new credit cards. Individuals who apply for and get the Capital One Walmart Rewards MasterCard will be able to use it to shop anywhere that accepts MasterCard, while those with the Walmart Rewards Card can use it exclusively at Walmart. With both cards, people will earn 5% back when shopping via the Walmart website and app.
The new cards will be available starting September 24th. People who are already Walmart cardholders will be transferred over to the new credit card programs, and are slated to begin earning the new rewards beginning October 11.
"Walmart's mission has always been to help customers save money so that they can live better, and our new credit card program-which both helps customers earn more when paying for things in and outside of Walmart, and offers many other incredible benefits-is squarely aligned with that mission," said Daniel Eckert, senior vice president, Walmart Services and digital acceleration.
The Walmart rewards cards
The Capital One Walmart Rewards MasterCard the ability to earn rewards everywhere they shop, but when they do shop using the Walmart website they get 5% back. They also get 5% when using Walmart Grocery Pickup and Delivery. For the first year, they have their card they also get 5% back when shopping in actual Walmart stores. When the year is up they earn 2% back on in-store purchases.
When eating out or booking travel they also earn 2% back and all other purchases earn them 1% back.
There is no annual fee for this card and there are also no foreign transaction fees to deal with when traveling abroad.
What about the Walmart Rewards Card? That is a great question. With this card people also earn 5% back when shopping online and when using the Walmart App, along with the 5% back on in-store purchases for the first year. From that point on they earn 2% back when shopping at Walmart stores and they also get 2% when pulling up to Walmart gas stations.
Redeeming points
Cardholders can easily redeem their points for a wide range of items, including travel, gift cards, and paying for merchandise on Walmart.com. They can also use them to pay for purchases and to get a statement credit.