The content is accurate at the time of publication and is subject to change.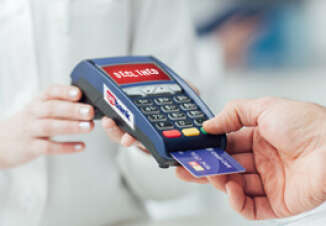 Did you ever have your credit or debit card declined when on vacation or traveling for business because you are out of your usual shopping zone – and your issuer thinks you're being hacked? Well, if you have and you're a U.S. Bank cardholder you might be happy to know that they are now adding a geolocation feature to U.S. Bank FlexPerks Visa credit cardholders.
In fact, they indicate that they are the first bank to do so by offering the Visa-developed Geolocation Service. But it is not an automatic feature, cardholders have to opt-in to the technology, which is now integrated into U.S. Bank's mobile app, letting the bank see where you actually are and whether or not it matches your spending in real time.
This information lets them make sure that transactions go through whether you're in China, St. Lucia, Montana, or somewhere else out of your usual spending zone. This ups the level of security by lowering the risk of hackers or fraudsters making purchases, while making traveling easier because U.S Bank knows where you are.
"We've all experienced that embarrassing moment when your credit card is declined at dinner while on vacation because the bank thinks you should be at home in Minneapolis, but you're eating dinner in Seattle. When your phone is on and you've opted-in for geolocation, U.S. Bank can validate that the expense is legitimate and avoid customer frustration," said Clifford Cook, senior vice president and head of product and marketing for the Retail Payment Solutions division at U.S. Bank.
Opt-in
People with the U.S. Bank FlexPerks Visa credit cards, can sign up for the new geolocation service by signing into their FlexPerks mobile app. People who take part in one of U.S. Banks co-branded credit card programs can also use the credit card management mobile app to sign up for the service.
Last but not least, U.S. Bank also has a partnership with Elan partner financial institutions, and people can also opt in via the Elan mobile app. In the future people will also be able to sign in via the U.S. Bank mobile app, too.