The content is accurate at the time of publication and is subject to change.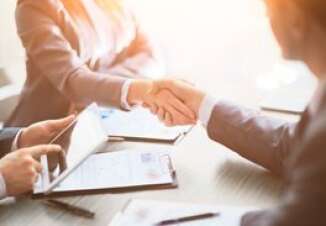 Opportunity and optimism are up, according to a new study by American Express, with 92% of U.S. small and middle market enterprises (SMEs) doing business on an international level, believing that international markets are flush with opportunity.
The 2017 American Express Grow Global Survey, interviewed exporters and found that 36% of their annual income comes from international markets. And they believe that there is more to come this year, with 73% anticipating an upswing in sales over the coming year.
What about the next five years? Here too they see opportunity, with 77% feeling confident that international sales will continue to go up. In fact, they project an upswing of 29% during that time. "International trade is a clear growth opportunity for small and middle market companies," said Brendan Walsh, executive vice president, American Express Global Commercial Payments.
"Revenues from exporting are strong and estimates for future growth are optimistic, which reflect enthusiasm for global expansion among many SMEs," he said.
Canada and Mexico flush with opportunity
Many SME exporters are planning on staying close to home to take advantage of international opportunities, with both Mexico and Canada on their radar. In the study, 34% say these markets represent the biggest bump in their growth over the coming five years.
What about Europe and Asia? They came in second with 25% indicating that these countries represent the biggest opportunity for them to grow their company.
Financing, marketing and domestic hiring
SMEs will be spending money to build their presence in these markets during 2018, with 42% expecting to budget $250,000 or more to market their services or products in international markets.
Financing is also on their minds, with 80% agreeing that when marketing to regions overseas they have access to additional financing options with more flexibility. Up to 80% indicate that they became more aware of these new options when they began marketing internationally.
Change was one of the byproducts of doing business globally for SME exporters, with 85% indicating that when they started selling internationally they made adjustments to their products and services. While 82% also said that they changed how they were marketing their wares when they needed to so they more effectively do business.
What about domestic hiring? For 87% doing business internationally meant looking for new talent and 86% said that it led to the recruitment of people from diverse backgrounds and abilities.
The 2017 American Express Grow Global Survey was carried out between August 7 and 15, 2017.