The content is accurate at the time of publication and is subject to change.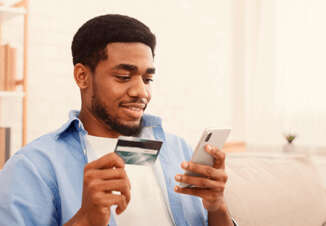 With constantly developing technologies, why would anyone want to use traditional banking and credit cards? Cred.ai, a fintech start-up from Philadelphia, thinks the same.
Cred.ai, a team of builders, scientists, artists, and hackers, introduced a new banking platform: a combination of an FDIC insured deposit account, the Unicorn Card Visa credit card, and the cred.ai mobile app. The platform is aimed at Millennials and Gen Zers.
The Unicorn Visa Credit card uses technology to let users control their privacy. Here are some of the interesting features:
High Security Mode™: allows users to generate secure self-expiring authorization windows;
Friend & Foe List™: allows users to stop unauthorized and fraudulent merchants in real time;
Stealth Card™: self-destructing cards for risky transactions, like giving card information over the phone;
Check Please™: allows users to authorize a transaction in advance and thus avoid the embarrassment of getting their card declined;
Flux Capacitor: users can see future transactions and automatically spend or budget accordingly.
The Unicorn Card Visa is made of metal and can be used as a credit card or as a debit card. The card is issued by Wilmington Savings Fund Society (WSFS Bank) and licensed by Visa®. There are no fees, no interest, and no payments. Other features include 24/7 phone support, instant deposits, mobile check capture, and faster deposits.
Cred promises its algorithms will help users manage their financial life in a way that increases their credit over time. But if you turn off the company's AI limiters in the app, you will face a 17.76% APR if you can't pay off the card at the end of the month.
The Unicorn Card, as well as access to other product functions, is now available in beta. But in the future, cred.ai plans to support any major credit card.