The content is accurate at the time of publication and is subject to change.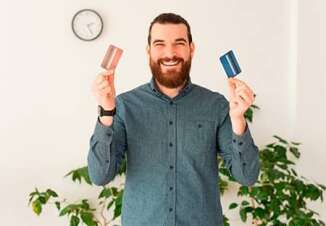 When you change your lifestyle or spending habits, you may want your current credit card to coincide. If you are thinking of getting a new credit card, you have options. You can upgrade your current credit card to a different credit card with the same credit card issuer. Or you can apply for a new card from a different issuer.
You may want to change your current credit card for different reasons. For example, you do not earn rewards with your current credit card and are interested to switching to a rewards credit card. Or you do earn rewards but no longer earn rewards for purchases you typically make. Or you are looking for benefits that would fit your lifestyle. Whatever your reasons are, make sure you are upgrading to the card that will provide more bang for your buck.
Here are some things to consider before you upgrade your current credit card:
Use your credit card responsibly. To upgrade, you usually need to have a good payment history and be in good standing. The best way to do so is to use a credit card for charges you can pay off immediately and pay off your balance in full each month. If you find yourself carrying a balance, you can transfer it to a card with 0% intro APR on balance transfers to pay off and save money on interest charges. Most balance transfer cards have balance transfer fees, so do the math to make sure moving your debt will worth it.
Consider the annual fee. Credit cards with better rewards and greater benefits and perks tend to have higher annual fees. So make sure you will be using those perks and benefits, otherwise you may be better off with a simpler, no annual fee credit card.
Make sure credit card perks fit your needs. Many perks are available through airline credit cards. However, if you do not travel a lot, or do not have a specific airline you choose frequently, an airline-specific credit card may not be right for you as you won't be using most of the perks. You can consider a rewards credit card instead. Thus, some travel rewards cards include certain travel protections and benefits such as, baggage delay insurance, lounge access and some other add-ons.
See if you can get services you already use for free with a new credit card. Some cards come with little perks on things like streaming services, food delivery, ride share and gym membership. So if you are going to get a credit card with an annual fee, you can make that fee well worth it.
Whether you are going to upgrade your credit card with your current issuer or apply for a new one, make sure you also consider your personal needs, not just the benefits you'll get with a new card. Weigh all pros and cons before you upgrade to that high-annual fee credit card. At the end of the day, that borrowed money isn't free and you will have to pay off eventually.