The content is accurate at the time of publication and is subject to change.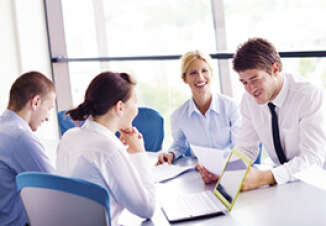 U.S. middle market firms are growing faster than the national average, according to a new study released by American Express and Dun & Bradstreet, showing that there has been an 87% upswing in the number of firms in the U.S., a 103% increase in jobs, and a 100% gain when it comes to revenue since 2011.
The Middle Market Power Index from American Express and Dun & Bradstreet shows the strength of middle market firms. This upswing is seen as sign that these firms are taking an active role in transforming the U.S. economy.
"Middle market companies are not only driving the national economy in terms of revenue and employment growth, but the most transformative middle market industries are shaping the overall direction of our economy," said Brendan Walsh, executive vice president, U.S., American Express Global Commercial Payments. "The success of younger manufacturing companies in the middle market is a key indicator of how technology is influencing and guiding the future of the industry, while the growth of business services as a focus for younger middle market companies reflects the strengthening knowledge economy."
Trends
When looking at middle market growth bigger scale economic trends emerge, ones that have an effect on both manpower development and economic investments. Three sectors contain the most middle market firms-manufacturing (18%), wholesale trade (17%), and business services (11%), but it is the subcategories that have been driving the trending growth since 2011, including:
• Business services – Legal services (284%)
• Manufacturing – Industrial, commercial, or computer equipment (163%)
• Wholesale trade – Durable products (160%)
In the last Middle Market Power Index, they discovered that the U.S. economy is fueled by middle market companies, with those companies generating close to 53% of new employment since 2011. While the new study built upon the finding that those having the most growth in employment also generated the most growth when it came to revenue with the biggest upswing being experienced by legal services and durable products. This translates into these sectors becoming an important part of the American economy system.
Generational Divide in Middle Market Firms
With the economy's focus being centered on service and technology, younger firms reflect this trend. The generational divide is partially evident when it comes to manufacturing, whereas the older firms are more likely to be engaged in making fabricated metals – 17% vs. 10% in 2011, younger firms are more likely to be making electronic equipment or components (11% vs. 5%), or some kind of chemical product (12% vs. 5%). This trend is seen as a shift in what has become important in the U.S. over time.
The Middle Market Power Index from American Express and Dun & Bradstreet was generated using data on all the U.S. firms in Dun & Bradstreet's commercial databases. They looked at data from March 2011 to March 2016.