The content is accurate at the time of publication and is subject to change.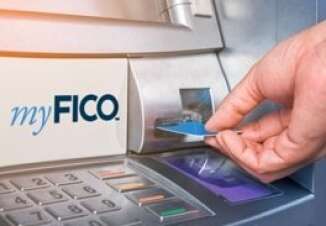 If you have been wondering if debit cards are more at risk for cyber crime, you might just be on to something, according to a new report by FICO, indicating that 70% more debit cards were compromised security wise. There was a 30% upswing in card readers hacked by cyber criminals in 2016. These readers were located at located at ATMs, merchants and restaurants.
FICO suggests that being mindful when using debit cards and other payment cards is key, and part of that is keeping tabs on their accounts.
"As the last few years have proven, skimming technology and know-how have improved and are more accessible to the general population, so we will continue to see increases in compromises and the speed at which they occur," said T.J. Horan, vice president of fraud solutions at FICO. "With some of the confusion we still have at various POS checkout locations, it's still important for consumers to be on alert. FICO's Card Alert Service is dedicated to detecting fraud faster and reporting compromises so our customers can mitigate their losses."
Hitting a high
The data from last year hit a new high for the FICO Card Alert Service, which keeps track of hundreds of thousands of ATMs, as well as as card readers located in the U.S. It also comes on the heels of a 546% upswing in compromised ATMs that occurred between 2014 and 2015. In 2015 non-bank ATMs were the local where the most issues took place.
While the other incidents happened at branch-based ATMs and point-of-sale (POS) devices, which include retail store-based card payment machines.
It is important to note that this data is based on card fraud that takes place in real time, and not online.
Tips for protecting yourself
FICO has come up with some tips to help people avoid having their cards hacked or their data stolen at an ATM or when using another payment device. First things first, if an ATM looks like there is something wrong with it or when trying to use it your card does not glide in smoothly, think about taking a pass and getting cash somewhere else. They suggest that If someone is hanging out by the ATM here too taking a pass might be wise.
If your card gets stuck in the ATM and you can not get it out, call your issuer ASAP to let them know, because while you may think it is stuck, a criminal may come and fish it out after you've left.
Lastly if you think your card may have been comprised ask your issuer for a new card number, and change both your number and PIN if you've had any kind of incident.
Does your issuer offer SMS text or emails if they suspect fraudulent activity? If so signing up for the service can be a big help in securing your data and nipping issues as they occur.