The content is accurate at the time of publication and is subject to change.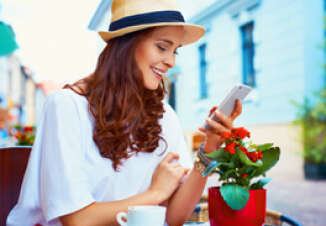 If you have ever wondered when you could use Apple Pay with the MORE loyalty program, you no longer have to wonder. It's on the horizon, with an announcement from USA Technologies, Inc. a payment technology company specializing in cashless and mobile transactions, that they will be integrating their MORE platform with Apple Pay.
This move paves the way for consumers, who are making purchases with Apple Pay, to access discounts, special promotions, and exclusive offers on future purchases made at self-serve machines taking part in the initiative.
For the payment technology company, this move will give consumers who are increasingly using their phones to make payments, more access to rewards when shopping and using Apple Pay and other digital wallets to make payments, while keeping security on point.
"By offering MORE with Apple Pay we are giving consumers a loyalty program that seamlessly integrates with their lifestyle, rewarding them for using the one thing they always have on hand, their iPhone or Apple Watch. We expect the MORE. integration with Apple Pay will not only fuel participation in the unattended loyalty program, but also underscore the ease, security and simplicity of Apple Pay transactions for everyday purchases like those made at vending machines, laundromats, self-serve kiosks, parking and more," said Mauve McKenna Duska, senior vice president of sales and marketing, USA Technologies.
How it works
The inclusion of the MORE. loyalty program with Apple Pay lets retailers and operators provide their customers with an almost seamless payment and loyalty experience. With this system instead of having to actually swipe a card or use cash, they will be able to use Apple Pay to finish up their transaction whether paying with their iPhone or Apple Watch at participating retailers. While also being able to use loyalty points at check out and earn points with their purchases.
If Apple Pay users are not enrolled in MORE, they will be able to instantly enroll and then add their digital loyalty card directly into their Apple Pay wallet.
The security and privacy associated with Apple Pay remains the same, with consumers being able to pay with credit or debt cards entered into the system without the actual numbers being stored on Apple's servers. Instead create a one of a kind Device Account Number is created, which is encrypted and securely stored in the Secure Element located in the phone. Every time a payment is made with Apple Pay, a one of a kind token is transmitted letting the payment go through.