The content is accurate at the time of publication and is subject to change.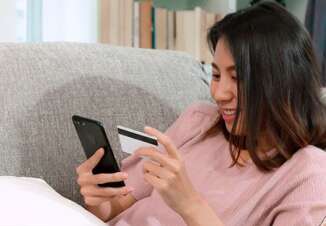 Verizon customers will be able to save on their monthly wireless bill or next phone purchase with a new Verizon Visa® Card.
Verizon has partnered with Synchrony to offer the new no annual fee Verizon Visa Card. The card will be exclusively available to Verizon wireless customers starting June 26, 2020.
There will be two versions of the Verizon credit card: Verizon Visa Credit Card and Verizon Visa Signature Credit Card. Both versions will have the same rewards structure but different annual interest rates.
The card's rewards program will allow you to earn Verizon Dollars on everyday purchases where $1 Verizon Dollar equals $1 USD. There are no caps to earning and no expiration dates. Here are the rewards rates:
4% on gas and grocery store purchases
3% on dining purchases, including take-out and delivery
2% on Verizon purchases
1% on all other purchases.
Earned rewards can only be redeemed for Verizon related products and services.
If you decide to take advantage of the offer, you can apply for the card on the Verizon website, in the My Verizon app, at checkout on the Verizon website/app, over the phone with Verizon customer service, or in a Verizon store.