The content is accurate at the time of publication and is subject to change.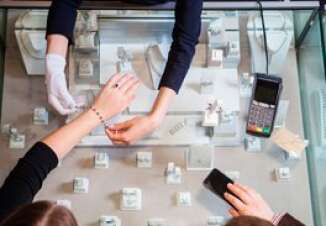 Virtual Reality is making its way into movies and games, but it's also being used to up the experiences of shoppers. MasterCard and Swarovski have partnered to launch a virtual reality (VR) shopping app, and with this app, people can shop for merchandise from the Atelier Swarovski home décor line, and pay for their merchandise using Masterpass. People will be able to download the app starting in October via the iTunes app and Google Play.
This use of virtual reality is designed to give shoppers a way to actually experience the collection of crystal home accessories as if they were in the store from the comfort of their home, office or anywhere else.
The inside story
The app not only gives them an in-depth view of the pieces in the collection, but also the inside story of how they were created and crafted. The collection includes pieces by Amsterdam-based Aldo Bakker, Spanish designer Tomás Alonso, architect Zaha Hadid and Norwegian-born Kim Thome.
"Atelier Swarovski Home is a masterfully crafted collection that is most dynamic when experienced first-hand," said Nadja Swarovski, member of the executive board, Swarovski Crystal Business.
"As our e-commerce business continues to grow, this partnership allows consumers a fully immersive shopping opportunity to interact with the product and then purchase seamlessly within the experience. The cutting-edge VR technology allows consumers to fully realize scale and engage more deeply with design details before making a purchase – anywhere. We're grateful to have MasterCard join us for this exciting, first-time endeavor," she said.
Let's go shopping
Shoppers will need a VR headset to view the collection, along with their smartphone. After downloading the app from either iTunes or Google Play, people place their smartphone into a VR headset, which is compatible with the app and their phone.
Once that is set up they can begin visiting the five areas included in the virtual store. They can experience the pieces, as well as access a wide range of other information, including pricing.
Paying with Masterpass
When people launch the app, they will be asked to login and then verify their information using their Masterpass account information.
Then, like with any other online or app-based store, when they want to buy something they add it to their cart, but in this case, they use their gaze to move their merchandise into the cart. And when it's time to check out they once again use their gaze to virtually tap the Masterpass button.
How do they log out of Masterpass? It's easy the system does it for them – once they remove their headset the system logs them out of their Masterpass account. This way they don't buy anything by mistake.
To see how it works, check out their YouTube video.