The content is accurate at the time of publication and is subject to change.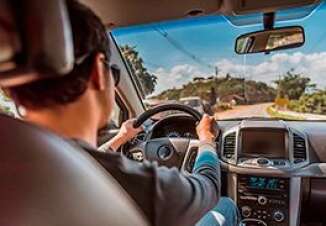 Asking your car to make a payment can be a real time saver, and now Visa and SiriusXM Connected Vehicles Services Inc., have inked a deal paving the way for people to do just that using the SiriusXM e-wallet. When this service is ready to go consumers will be able to make mobile payments from their car from SiriusXM whether they want to pay for tolls, snacks, coffee, gas or anything else.
Once this service is up and running it loaded into cars already featuring SiriusXM's connected vehicle services, and it would be powered by the Visa network. People using the system would access their account and authorize their payments using biometric authentication, which would include voice and touchscreen commands, allowing drivers to keep their eyes on the road.
Excitement is on high for this new initiative. "Teaming up with SiriusXM is a big step forward in Visa's quest for connected commerce across the automotive ecosystem, said Olabisi Boyle, Vice President - IoT Platforms, Visa.
"SiriusXM's solid network with automotive manufacturers and established consumer interfaces, combined with our payment expertise, will help fast-track the endless opportunities for drivers to safely and securely accomplish tasks during their commute," he added.
Keeping payments safe
The SiriusXM e-wallet is being designed so that it can be embedded into the car's dashboard, allowing users to make all sorts of payments via the system. The e-wallet will be created using a wide range of technologies, including those that are designed to keep users data safe, like Visa's Token Service.
"Visa is the world's leader in digital payments and our Connected Vehicle Services group has deep roots and a broad reach in the auto industry," said John Jasper, Senior Vice President for SiriusXM Connected Vehicle Services.
"Our work with Visa is a significant step in establishing the next generation of vehicle-to-everything connectivity, transforming the vehicle into a 'hub' that provides for real-time, convenient transactional services to drivers and passengers," he added.
They expect to be highlighting this new suite of services to automobile manufacturers throughout 2019.