The content is accurate at the time of publication and is subject to change.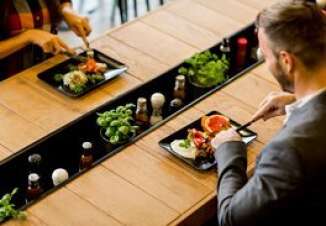 Hudson Yards is one of New York City's newest neighborhoods, and they have just struck a deal with Visa, making the network the official payment technology partner for the area. This new partnership means that cardholders will be fully connected and able make payments easily, quickly and safely while on site.
Hudson Yards is a 28-acre neighborhood which is set to become a hub for food, culture, and shopping. There are over 100 restaurants and stores on site, including the only Neiman Marcus in New York City, and a restaurant lineup curated by Chef Thomas Keller. Visa is planning on using the site to showcase their newest payment technology. This includes rolling out pilot programs and one of a kind "only at" payments experiences, which cardholders can only access at Hudson Yards.
"Hudson Yards presents one of the biggest stages for domestic and international travelers, and it represents a new vision of the city's future, so from the moment you step onto the Hudson Yards property whether you are shopping or dining, Visa plans to provide visitors with the opportunity to experience 'only-at' differentiating moments," said Mary Ann Reilly, senior vice president North America Marketing, Visa.
According to Visa, when shopping, eating out or paying for services using a contactless card that lets them "tap and pay" is popular with consumers. They suggest that it is one of the top ways of paying across the globe, with 40% of Visa's domestic transactions happing with one tap. This data is for sales outside of the United States.
Site-specific benefits coming for cardholders
Visa is also invested in helping the site thrive, so they will be developing additional cardholder benefits and moments, along with letting cardholders tap and pay when using their contactless Visa card or payment-enabled device when checking out.
"Hudson Yards is the neighborhood of the future, bringing together brands and companies at the forefront of their industries to create an entirely digital ecosystem for visitors," said Stacey Feder, Chief Marketing Officer, Hudson Yards. "Visa's leadership in contactless transactions makes them the ideal partner to help shape this new center of commerce for the next generation."