The content is accurate at the time of publication and is subject to change.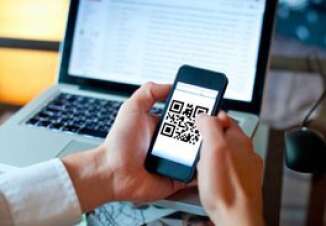 QR code payment technology is used around the world, and in some parts of the globe it is helping set the stage for a cashless future. In keeping with this trend, Visa has thrown their weight behind supporting and developing new global QR Code Payment Specifications from EMVCo, a worldwide technical body, which oversees EMV Specifications.
Visa, along with other members of the EMVCo, helped create the new EMV specifications, which include acceptance for both consumer-presented and merchant-presented digital payments. Visa has also developed the Visa Ready program, which is designed to streamline the process for small and medium-sized businesses that want to take QR code based digital payments.
They have also developed mVisa, which lets consumers make purchases by scanning a two dimensional QR code with a smart phone or by keying a merchant's number into their phone. The payment then goes from the users Visa account into the merchants and gives both real-time notifications when the transaction is complete.
"mVisa enables successful completion of the transaction independent of the mobile operator service on both the consumer and the merchant's phone, and the consumers and merchant's banks," said Sam Shrauger, SVP, Digital Products, Visa.
"This addresses a major challenge with mobile money programs, and lets consumers and merchants choose their own bank or mobile operator."
QR codes in a cashless future
Visa has already empowered the use of merchant-presented QR technology in 15 countries, and right now markets in Nigeria, India, and Kenya are "live" using both merchant and bank partners.
At this time 33 banks along with over 328,000 merchants in these countries have adopted the new standards, as they continue to grow their QR code digital payment programs.
"We've already seen tremendous progress towards adoption of standardized, interoperable QR code payment systems in the developing world," said Shrauger.
"We are working with governments and central banks in countries like India to develop and implement QR code payment solutions that provide the convenience and security that are synonymous with Visa and help the journey toward a cashless future," he said.
Visa Inc., a global payments technology company, provides services to businesses, consumers, governments and financial institutions.