The content is accurate at the time of publication and is subject to change.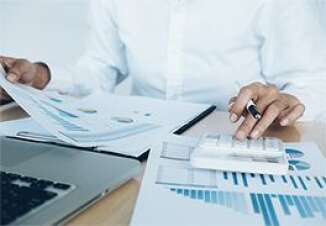 An installment plan can make paying for a big ticket item or even a dream trip easier, and it's a perk many consumers look for when they go shopping. This is something that Visa knows well, and in keeping with this theme they are rolling out a new suite of APIs designed to make it easier for consumers to access a payment plan when using their Visa card at the register.
Visa is getting started by launching a pilot program letting issuers and merchants offer their customers an installment plan when it's time to check out. The initiative is set to go live in January 2020. "Visa's installment capabilities are changing the game by allowing issuers to leverage an existing payment account consumers already have and are familiar with, instead of asking them to submit to a credit check, download an app or open another line of credit," said Sam Shrauger, senior vice president, global head of issuer and consumer solutions, Visa.
"We expect installments to become a foundational method of payment at checkout for both domestic and cross-border commerce payment transactions," he added.
How it works
When Visa cardholders check out they will be able to choose whether or not they want to pay their whole purchase or divide it into smaller, equal payments, which can be paid down over a period of time.
This option will be available whether they are shopping in a brick and mortar store, online or while traveling.
For the pilot program, Visa is partnering with clients on a global level, while CyberSource, a payment management platform, will support Visa's installments capabilities so that merchants can offer the installment option to customers.
Installment plans are trending
When discussing the viability of installment payments they point to data from the Euromonitor International (2018) showing that installment payments are gaining popularity with consumers. In that survey, they made up $1.2 trillion in payment volume in 2017 while continuing to grow 15% year-over-year, which is two times faster than credit cards.
While a recent study by the Auriemma Consulting Group (The Payments Report, Q1 2018 (Installment Plans, Loans, and Balance Transfers) they found that 74% of U.S. cardholders found installment plans to be helpful when it came to budgeting, while 70% found them to be a great way to take the stress out of making a big ticket purchase.