The content is accurate at the time of publication and is subject to change.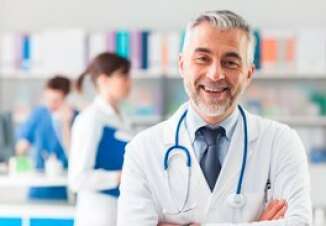 Tax refunds can go for everything from electronics to travel, but for many people getting a tax refund means being able to pay for out-of-pocket medical and dental visits, according to a new study by the JPMorgan Chase Institute, finding that there is a 60% upswing in healthcare visits the week after people have their tax refund in hand.
In the Deferred Care: How Tax Refunds Enable Healthcare Spending study, Chase found that 83% of people paid for out-of-pocket expenses using debit cards, with 62% paying when they were at the doctor's office.
What about credit cards? There was not a comparable pattern with credit cards, all of which points to cash flow being king when it comes to healthcare expenses during tax season.
Income and heading to the dentist matter
Families with a low emergency fund tended to be more affected by this trend, and more often use their refunds for health care expenses.
People with high check account balances ($3,500 or more) only upped their spending on healthcare by 11% while people with less than $536 in their account upped their spending by 220% when their tax refund was in hand.
While people often knew how much they were getting back, the study found that they still waited for the refund to arrive before spending it–even on healthcare.
"We already knew that many families don't have enough of a cash buffer to cover the cost of a major medical emergency. Now we also see that a significant number of Americans put off going to the doctor and other routine health services until they actually have cash in their account, even when they know that it is coming," said Diana Farrell, President, and CEO, JPMorgan Chase Institute.
"In addition to being a major personal finance issue, this link between healthcare and cash flow could have significant consequences for public health. We need to better understand the connection between financial health and physical health, including evaluating the consequences of deferring care while waiting for cash to arrive," she said.
Can I see the dentist, please?
They also found that just about half of the time people used their refunds to head to the dentist and the doctor after their tax refund arrived. Yet dentists were the big winners during this season, with 32% of spending that has been put off until a refund is in hand going to them.