The content is accurate at the time of publication and is subject to change.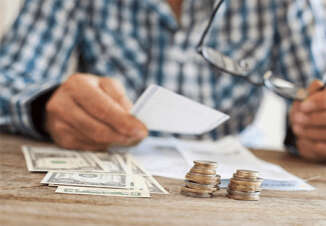 President Trump signed the COVID-19 relief bill and government funding package that will provide economic help, and millions of Americans may expect to receive a second stimulus check in the coming weeks.
Previously, direct deposits with the second round of payments by direct deposits from the IRS were expected to arrive in bank accounts before December 31, and paper checks and debit cards were scheduled to be sent out by January 15. But there was a slight shift due to the president's delay in signing the bill, so the payments may take a bit longer to arrive.
Now Americans may receive their second stimulus check the first week of January, before the middle of the month, or sometime around the spring. All payments are expected to follow a certain order. Thus, people who have their direct deposit information on file with the IRS (or those who quickly provide that information) are going to be the first group to receive the payment.
If the IRS does not have direct deposit information on file, a paper check or a prepaid debit card will be mailed to the address it has on file. This way it will take longer, about a week after money for people with banking data is processed.
For now, the stimulus checks will be worth $600 for individuals based on their 2019 income. There is a very slim chance of the payment being increased to a $2,000 stimulus check instead of the $600 one. But that should go through the Senate.