The content is accurate at the time of publication and is subject to change.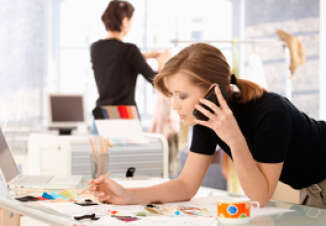 Businesses owned by women are helping fuel the post-recession recovery with 30% of all endeavors in the U.S owned by women, according to American Express.
The 5th annual State of Women-Owned Businesses Report found that women-owned businesses have surpassed pre-recession levels in terms of revenue and employment, having added 340,000 jobs to the market since 2007.
"Women-owned businesses are key contributors to the post-recession recovery," said Lisette Bernstein, vice president at American Express OPEN. "With this report, we hope to draw attention to the growing diversity of women-owned enterprises and inspire even more women entrepreneurs to reach their full potential."
Women starting things up
The start-up rate among women-owned firms shows that business creation has recovered from the recession with the number having increased by 21% since 2007, which is close to the pre-recession growth rate of 20% and way up from just 7% from 2007 to 2012.
When they looked at the 18-year period spanning 1997 to 2015 they found that women owned start-ups had made some interesting gains including:
revenues were up by 79%

grown in number up by 74%

added 847,000 to the market
According to estimates as of this year, more than 9.4 million U.S women-owned businesses employed over 7.9 million people and yielded about $1.5 trillion in revenues.
Diversity has been a major factor in this growth. While in 1997 just one in six companies were owned by minority women, that number jumped in 2015 to one in three, accounting for just over  3.1 million businesses generating $268 billion  in revenues and employing 1.6 million people.
What's Trending
The industries where women have the biggest impact are those focused on social assistance and  healthcare (53%), followed by educational services (45%), other services (42%), and administrative support and waste management services (37%).
Certain areas in the U.S are hot spots when it comes to women start-ups, including:
Georgia (132%)

Texas (116%)

North Carolina (98%)

North Dakota (89%)

New York (89%)
The State of Women-Owned Business Report commissioned by American Express OPEN, and conducted by Womenable, a research, program and policy development consultancy. They used data from the Survey of Business Owners (SBO) compiled by the United States Census Bureau, as well as other statistics from the bureau. They reviewed and analyzed data from three censuses in 1997, 2002 and 2007.