The content is accurate at the time of publication and is subject to change.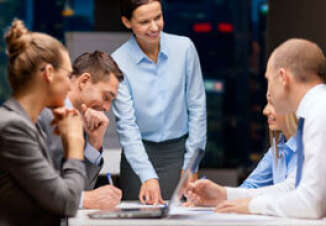 Businesses owned by women in the U.S. are growing faster than other businesses, according to a new study by American Express OPEN. In fact, they have grown at five times the national rate over the last nine years. They have also achieved a post recession high while the amount of businesses owned and run by women of color have doubled.
The sixth annual State of Women-Owned Businesses Report commissioned by American Express OPEN looked at data generated from 2007 to 2016 by the U.S. Census Bureau along with the Gross Domestic Product data.
They found that women-owned firms increased by 42% and women began 1,072 new businesses every day. "We are pleased to see the continued rise of the vital role that women-owned businesses play in our country's post-recession recovery," said Susan Sobbott, president of American Express Global Commercial Payments. "We are inspired by these women who are continuing to pursue their entrepreneurial passions, and are strengthening our communities and economy even further."
Outpacing the pack
Women are also bringing in the cash and doing their part to keep people working, with 11.3 million businesses making $1.6 trillion and employing just about nine million people.
The data showed that they have increased their growth by 18% in the last nine years, while in general hiring is down among all businesses by 1%. What about making money? Revenue is up 35%, a significant increase when looking at all businesses which clocked in with 27% growth.
And there's more. When you do the math you find that 38% of businesses in the U.S are owned by women, up 6% from 2007. Wondering what states are showing the most growth?
When looking at the state-by-state numbers the top states for women owned business are:
• California
• Texas
• Florida
• New York
• Georgia
And the top cities are:
• New York City
• Los Angeles
• Miami
• Chicago
• Atlanta
More firms owned by women of color
When they looked at just women-owned firms, they found that businesses led or owned by women of color are experiencing the most growth, having increased by 126%. Women of color own five million businesses, and they now make up half of all women-owned establishments. They too bring in the cash, earning a whopping $344 billion a year and employing two million people nationwide.