The content is accurate at the time of publication and is subject to change.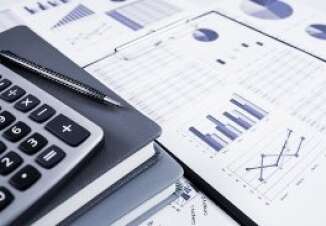 When a data breach hits the news, it can make you worry about the state of your credit data. You may even consider freezing your credit so that hackers can't open any new cards or mortgages in your name. But the downside is that it can cost you up to $10 per freeze with Equifax, Experian and TransUnion.
However, with the Senate's passage of the Economic Growth, Regulatory Relief, and Consumer Protection Act (S. 2155) on March 15, 2018, there is a good chance that you will be able to freeze and unfreeze your credit for free.
Bill S.2155 includes a provision that, in effect, does away with the fees associated with freezing and unfreezing credit. The bill was sponsored by Senate Banking Committee Chairman Mike Crapo (R-Idaho) and gained bipartisan support, which included Jon Tester (D-Mont.), Heidi Heitkamp (D-N.D.), Mark Warner (D-Va.) and Joe Donnelly (D-Ind.).
"Currently, Washington's one-size-fits-all regulation treats the smallest financial institutions like they were the largest financial institutions. It doesn't make sense, and leaves Americans with fewer financial services options, depriving deserving people and small businesses of access to credit and capital," says Crapo in a video about the bill on his website.
"It keeps consumer protections in place and increases protections for those who fall on hard times or become victims of fraud," he added.
Protections for veterans and service members
The bill also includes other protections for veterans, including free credit monitoring for active service members. Some medical-based debt will be excluded from veterans' credit reports too, as long as it was paid down or settled before being deemed delinquent.
As part of that measure, the bill mandates that the Department of Veterans Affairs creates a database designed to authenticate medical debt.
Weakens Dodd-Frank?
While the bill offers consumers looking to protect their credit with a freebie, along with some other pluses, it also makes changes to some regulations for the banking industry. Some critics believe that it also weakens the Dodd-Frank Wall Street Reform and Consumer Protection Act.
"Even as amended, S.2155 still potentially exposes mortgage borrowers to bad loans and racial discrimination," said Mike Litt, consumer program director at U.S. PIRG, in a statement on the substitute amendment to S.2155.
"The bill still puts our economy at risk by removing important bank-regulating tools that can rein in risky practices taken by giant and big banks. For that matter, it may encourage community banks to undertake those risky practices."