The content is accurate at the time of publication and is subject to change.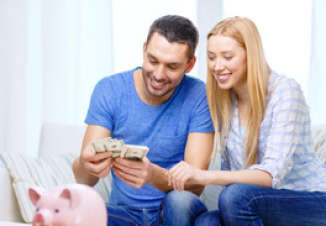 A recent study by T. Rowe Price showed that Millennials are beating Baby Boomers when it comes to healthy financial habits.
Making and sticking to a budget, living within their means, and tracking expenses are just a few of the good habits that the younger generation was more likely to exhibit, according to the Retirement Saving and Spending Study conducted in February and March of this year. Millennials, defined in this study as people ages 18 to 33, were more likely to keep a record of their spending than Baby Boomers were (75% versus 64%), follow a budget (67% versus 55%), and bump up their contributions to retirement accounts (40% versus 21%).
The people interviewed for this survey were both workers and retired folks. All the working participants were eligible to contribute to 401(k) plans through their employers, and all the retirees had rollover IRAs (individual retirement accounts) or balances left on their 401(k) plans.
Millennials do things differently
When it comes to things like covering their expenses in case of an emergency and using financial advisors, young people's behavior differs from their older counterparts. For example, in the event of an emergency, Millennials are more likely to rely on credit cards (57% versus 43%), or lean on family and friends for help (55% versus 17%).
They are also more likely to seek advice on managing their finances, with 58% of younger respondents saying they would benefit from financial advice. Only 24% of Baby Boomers thought they would be better off with a financial advisor. Thirty-eight percent of Millennials actually have sought out financial advisors in the last five years; interestingly, roughly the same percentage of Baby Boomers have gotten help from a financial advisor, even though they were less likely to claim they needed it.
Fear may fuel saving habits
Sixty percent of Millennials said they don't expect to be able to rely on Social Security when they retire; they agreed with the statement "I expect Social Security to go bankrupt before I retire."
That could be behind their stellar savings habits; 74% of young folks said they're more comfortable saving money than spending it. And 88% of them said they live within their means, with 67% adding that they do so "by any means necessary." Seventy-two percent of Millennials feel they're in a better place financially than their parents were at their age.
Survey methodology
The Retirement Saving and Spending Studysurveyed a total of 3,026 workers age 18 and over who contribute to a 401(k) and have a balance of $1,000 or greater, 255 people ages 18 to 33 who are eligible for a 401(k) plan but do not contribute and don't have a balance, and 1,027 recent retirees. Interviews were conducted online between February 19 and March 25, 2015 and had a margin of error of less than three percent.