Priority Pass Review: Maximize Your Membership
The content is accurate at the time of publication and is subject to change.
Airport lounges can be an absolute necessity when you have an 18-hour layover or a 6-hour delay. Gone those days when they were a luxury treat for rich people. Today anyone who is willing to pay can get lounge access, you don't even have to have a membership. However, being a member of a lounge network like Priority Pass can bring greater value and even some extras. Priority Pass offers lounge access at a reduced price or free of charge! Sounds interesting? Read our Priority Pass review to find out more.
What is Priority Pass?
Priority Pass is an independent network of lounges that provides airport lounge access worldwide. With over 1,300 lounges around the world Priority Pass is the world's largest airport lounge network and continues to grow.
However, many of the Priority Pass lounges are located outside of the U.S. Still, there are Priority Pass lounges in more than 40 U.S. airports. Some of the U.S. airports even have more than one lounge that accept Priority Pass members - quite enough to unwind, wait out the layovers or even work.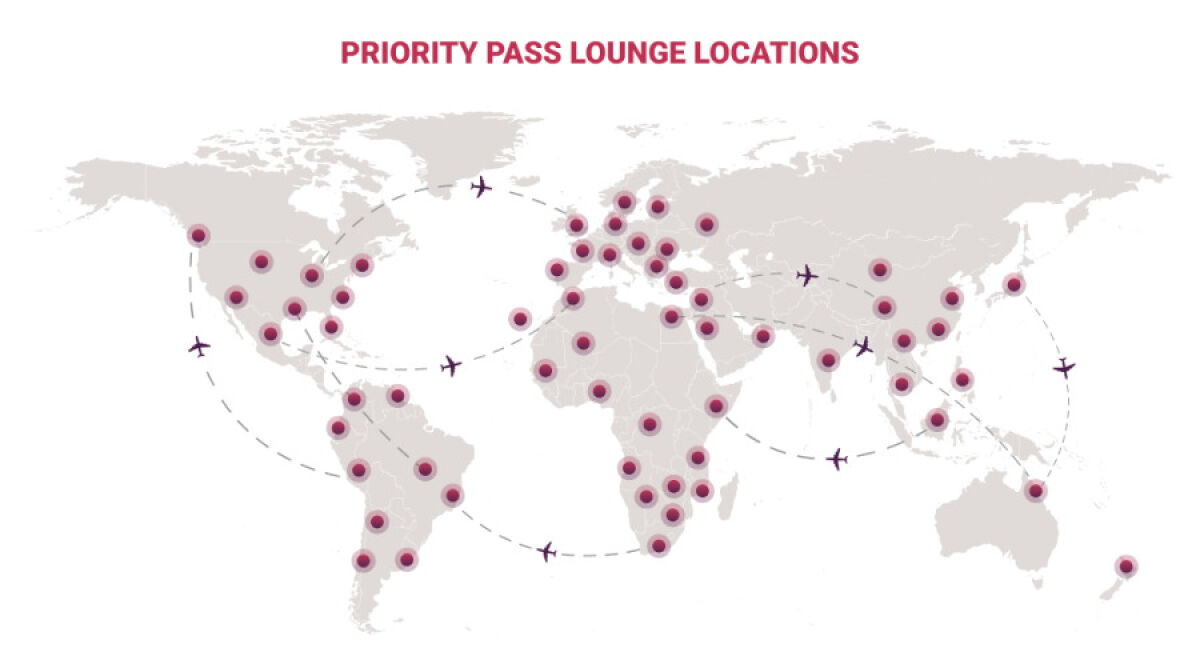 While the Priority Pass network is large, not all airline lounges participate in the program. For example, none of the Delta Sly Club®, American Airlines Admirals Club® or United Club℠ airport lounges participates in Priority Pass. If you want to get access to these airline lounges as well, you might need to look for other ways to do so.
Priority Pass membership levels?
Priority Pass has three membership plans to choose from. Which Priority Pass membership makes more sense for you depends on how you travel and how often you plan to visit Priority Pass lounges. Priority Pass membership plans include:
- Standard: $99 annual fee. What's included: member visits for $32 each, guest visits for $32 each.
- Standard Plus: $299 annual fee. What's included: 10 free member visits, then member and guest visits for $32 each.
- Prestige: $429 annual fee. What's included: all free visits for members, guest visits for $32 each.
Don't confuse these three Priority Pass membership levels with Priority Pass Select, though. Priority Pass membership can be purchased directly from the company site. Meanwhile, Priority Pass Select is something you get with some credit cards as a benefit.
Priority Pass Select offers slightly different benefits. Those usually vary from bank to bank and from card to card. For instance, Priority Pass Select membership can include free guest access to lounges or Priority Pass restaurant benefits. An important thing to keep in mind when you are approved for a credit card that offers complimentary Priority Pass Select membership: you will need to activate your membership and wait for your membership card to arrive in the mail before you can enjoy the benefit.
Credit cards that offer Priority Pass Select membership
Travel credit cards offer a lot of benefits and Priority Pass Select membership can be included as well. You can usually find this benefit offered with some travel rewards credit cards issued by American Express, Chase, Citi, U.S. Bank, Barclays, and some other issuing banks. Credit cards below include Priority Pass Select membership as a complimentary cardmember benefit. The memberships also include free guest visits.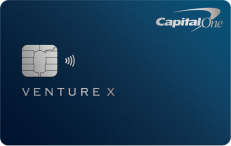 APPLY NOW
on Capital One's secure website
our choice
Intro APR on Purchases
N/A
Regular APR
21.74% - 28.74% (Variable)
Lounge Access
Unlimited complimentary access for you and two guests to Capital One Lounges and 1,300+ Priority Pass™ and Plaza Premium Lounges worldwide.µ $comm_100 = "yes"; ?>
Click "APPLY ONLINE" to apply now
Earn 75,000 bonus miles when you spend $4,000 on purchases in the first 3 months from account opening, equal to $750 in travel
Receive up to $300 back annually as statement credits for bookings through Capital One Travel, where you'll get Capital One's best prices on thousands of options
Get 10,000 bonus miles (equal to $100 towards travel) every year, starting on your first anniversary
Earn unlimited 10X miles on hotels and rental cars booked through Capital One Travel and 5X miles on flights booked through Capital One Travel
Earn unlimited 2X miles on all other purchases
Unlimited complimentary access for you and two guests to 1,300+ lounges, including Capital One Lounges and the Partner Lounge Network
Receive up to a $100 credit for Global Entry or TSA PreCheck®
Use your Venture X miles to easily cover travel expenses, including flights, hotels, rental cars and more—you can even transfer your miles to your choice of 15+ travel loyalty programs
Elevate your stay at luxury hotels and resorts from the Premier Collection with a $100 experience credit, daily breakfast for 2 and complimentary WiFi on every booking, plus other premium benefits like room upgrades, early check-in and late checkout when available
Priority Pass member benefits
Priority Pass membership is not only about lounge access. Members also get access to other Priority Pass benefits. However, their availability can vary from lounge to lounge, airport to airport. Therefore, we advise you to check what's available while you are planning your trip and not after.
- Lounge amenities & perks. Most Priory Pas lounges offer pre-flight bite and drink from the selection available, including free alcohol. You will also be able to use free Wi-Fi and charge your devices in lounges. Some lounges also offer private working spaces and conference room access. If you need some peace and quiet, lounges can offer you comfortable recliners and quiet environment to relax. Shower facilities, gyms, spa treatments, nap rooms and some other extra perks may not be available in all lounges.
- Restaurants and Minute Suites credits. Priority Pass partners with select airport restaurants, mini-suites and more, to give its members an opportunity to enjoy perks at other locations at a discounted rate.
- Faster check-in and security lines. Some airports allow Priority Pass members to skip the long lines.
- Discounted car rentals and accommodation choices. Priority Pass partners with IHG and Avis to offer benefits and discounts with those two brands. You will need to log in to your Priority Pass membership portal to take advantage of those perks.
- Family & guest passes. This benefit is not available to every member. Usually, you can get it if you have a credit card that offers Priority Pass Select. However, it's not always added into the membership as a complimentary benefit, and some lounges may limit access to guests and children.
Again, these benefits may not be available to everyone, as the facilities in the Priority Pass network vary by owner and location. Plus, your membership may not include some benefits. We recommend you to always check the rules of your desired lounge location and your Priority Pass membership to be sure of what is available to you.
Is Priority Pass membership worth it?
Yes, but not for everyone. It usually depends on how often you travel, your usual travel destinations, and how often you use participating lounges.
If you do not go on frequent international trips, Priority Pass might not be a good option. Also, check out available lounges at airports you frequently travel to and from and make sure you will be able to access them via Priority Pass. Another thing to note, is if you typically travel in business class, you don't really need Priority Pass membership because lounge access is usually included.
Some travelers also find it worthwhile to get an airline lounge membership from the airline they regularly fly with. For example, you may have Admirals Club membership through a Citi credit card and be absolutely happy with it. But if you have several connections in different cities or countries, there may not be any airport lounge at that location.
Travel can never be as smooth as we want it to be, and many variables may come our way. Often, a Priority Pass membership is a good way to be covered and make sure you won't get stuck in a crowded airport without being able to escape to the quiet of a lounge. Plus, it's always nice to have alternative lounges you have access to.
Bottom line
Priority Pass membership is a benefit that can help improve your travel experience, but at the same time, not everyone will find it worthwhile. Luckily, there are several levels of membership to give Priority Pass a try. Plus, if you were looking to apply for a premium travel credit card, you may get it with the card as a complimentary benefit. When you do not know if the thing is worth it or not, sometimes the best way to find out is to just give it a try.
Best credit cards for frequent flyers from our partners