The content is accurate at the time of publication and is subject to change.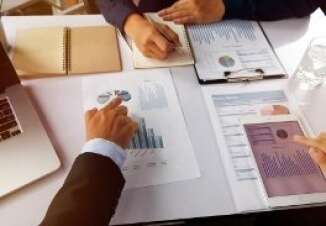 The consumer credit market ended strong in 2017, according to the TransUnion Industry Insights Report for last year, finding that the markets strength was most likely due to a variety of factors, including low unemployment, and increased consumer confidence.
This report focused on the last quarter of 2017 and was conducted by Prama analytics for TransUnion, with most of the data pointing toward a strong credit market, but it also shows that lenders are rebalancing their portfolios in terms of minimizing their level of risk. "Consumers continue to gain access to more credit, and balances are generally rising at a healthy clip," said Matt Komos, vice president of research and consulting at TransUnion.
"For the most part, consumers are paying their debts in a timely fashion, which has been especially evident for mortgages and personal loans. This is likely a result of the strong economy, which has helped consumers manage their personal balance sheets and build confidence," he said.
Growth across multiple sectors
Last year 20.3 million more accounts were opened according to the report, with these accounts occurring in multiple sectors of the market, and include auto, credit card, mortgage and unsecured personal loans.
Why the growth? More than likely it is linked to a sustained downturn in the unemployment rate, which went down to 4.1% during the fourth quarter of 2017. During the fourth quarter of 2016, the unemployment rate was at 4.7%.
They also point out that the University of Michigan's Index of Consumer Sentiment, which measures the level of consumer confidence, found that it was at 95.9 in December of last year, representing a 2% upswing from the previous year. "This demonstrates consumers have positive expectations regarding the overall economy, and we anticipate this will lead to higher consumer credit activity in the near future," added Komos.
Credit card usage up
"Total employment and strong consumer confidence are thought to be key drivers of overall spending increases and the consequent use of card credit. The number of consumers with access to card credit remains at an all-time high, though originations continue to decline," said Paul Siegfried, senior vice president and credit card business leader at TransUnion.
In general new applications for credit cards were down by 6.8%, but people in the super prime category increased their originations by 1.2%.
Also, the new account credit lines (avg.) went down by 3.3% during the third quarter of 2017, when compared to 2016. This trend was attributed to lenders being more careful, as well as below prime consumers getting credit cards in past years and some related delinquencies.
What about delinquency rates? There was an upswing during the last quarter of 2017, with delinquencies hitting 1.87%, which was attributed to an expansion of lending.
Yet even with the shifts in new accounts, they found that there was an upswing in total credit card balances, hitting 6.6% during last year, ending 2017 at a total of $764 billion.