The content is accurate at the time of publication and is subject to change.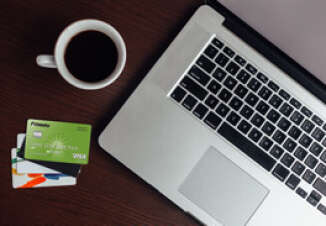 Fidelity Investment is joining forces with U.S. Bank and Visa to roll out the Fidelity Rewards Visa Signature Card and the Fidelity Investments 529 College Rewards Visa Signature Card offering unlimited 2% cash back. There are no annual fees for these cards, and there are no categories or caps when transferring rewards to Fidelity accounts.
This initiative is actually part of a larger agreement in which the trio are launching a new long-term card issuing program offering Visa branded credit cards to consumers in the U.S. as well as Fidelity's 24 million customers. This move comes on the heels of Fidelity ending its relationship with American Express.
"Fidelity Investments and U.S. Bank are two of the most respected brands for helping Americans achieve financial security," said Shailesh Kotwal, vice chairman of payment services for U.S. Bank. "Together, we are able to offer a new card program that builds on our reputations, making it even easier for customers to plan and build for their financial futures."
U.S. Bank is also slated to acquire Fidelity's portfolio of co-branded credit cards, and its $1.6 billion in associated balances.
Rewards & Benefits
With these cards people earn two points for every dollar they spend. What does this mean in terms of earning? If they spend $5,000 on a big purchase or many smaller ones, they earn 10,000 points which translates into $100 in cash back that can be transferred into one of Fidelity accounts that are eligible for this kind of transfer.
These accounts include Fidelity brokerage account, Fidelity Cash Management Account, as well as Roth IRA, Rollover IRA, Traditional IRA, SEP IRA, and Fidelity-managed 529 College Savings Plan accounts.
Cardholders can also use their points for travel benefits, including booking hotel stays, rental cars, and flights, as well as merchandise, gift cards and statement credits. They also get the benefits that come along with Visa Signature membership, like complimentary concierge services, zero fraud liability, lost luggage reimbursement (up to $3,000) and hotel and transportation discounts.
Chip technology is also part of the package, providing users with additional levels of security, as well as access to digital wallets, including the big three – Apple Pay, Samsung Pay and Samsung Pay.