The content is accurate at the time of publication and is subject to change.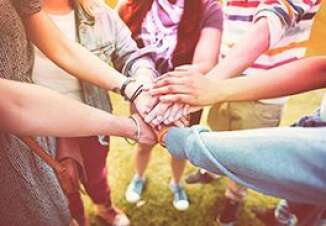 Different kinds of companies have different needs, and this is something Charity Charge, a public benefit corporation, knows well, and in keeping with this theme, they are launching a new credit card just for nonprofits. Commerce Bank is the issuer behind the new Charity Charge Nonprofit Business Mastercard, which offers 1% cash rebates on purchases.
Already many charities have come on-board, including The Junior League, YMCA, Global Impact, The Toby Keith Foundation, 1% for the Planet, and local chapters of the United Way. "When we learned that we could shift our business expenses to a Charity Charge credit card, it was an easy decision. We like that using the card integrates giving back into every purchase we make,"said Kate Williams, CEO of 1% for the Planet. "The automatic cash-back rebates are great, and the fact that no personal guarantor is required allows us to further reduce our organization's risk and liability," she added.
Especially designed rewards and benefits
The Charity Charge Nonprofit Business Mastercard provides nonprofits with a variety of benefits and extras designed specifically for them, including a discount program giving them access to over 200 vendors. The vendors taking part in the discount program include Staples, FedEx, and Enterprise.
These nonprofits can also have their card outfitted with their logo. They also get 1% cash rebates every month based on their spending, and it goes directly on their credit card statements. And there is no annual fee for this card.
Since it is on the Mastercard global network, they also get access to Mastercard's travel and security/theft protection programs.
"Doing well by doing good is a key aspect of Mastercard's business strategy," said Ed Glassman, EVP, Account Management, North America at Mastercard. "This program, which is exclusively designed for nonprofits, is an innovative way to help them conduct their business while turning expenses into rewards."
Expense management
The Charity Charge Nonprofit Business Mastercard platform also includes advanced expense management features which may well be helpful to nonprofit, academic, and religious organizations.
When using these tools they will be able to take advantage of online expense reporting and be able to set employee card limits.